UFC Star Tito Ortiz Opens Up About His Divorce From Pornstar Jenna Jameson, Calls It 'A Blessing In Disguise'
UFC Star Tito Ortiz opened up about his divorce from pornstar Jenna Jameson and spoke about his kids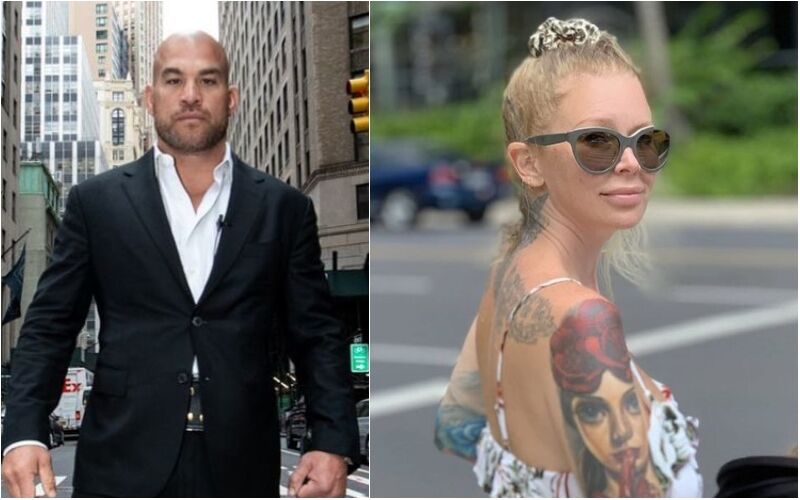 UFC star Tito Ortiz has reportedly called his divorce from pornstar Jenna Jameson - "blessing in disguise". He also claimed that even though it has been hard raising the kids, he has learned a lot and received lots of help from his current wife, former UFC ring girl Amber Nichole Miller.

For the uninitiated, Ortiz and Jenna Jameson, whose real name is Jenna Marie Massoli, began dating in 2006 and they were head over heels for each other. They welcomed twin boys Jesse and Journey in 2009 but split up seven years later. The MMA legend was granted full custody of the boys.
Meanwhile, in a recent conversation with SunSport, Ortiz said "The twins' mom walked away. It's been nine years now. I have no problem with that now because it's a blessing in disguise. My now-wife has filled the shoes of their mother. She's done an amazing job."
He added, "I've got to go away and fish. You've always got to watch over your shoulder when being in a gang. I've chased the American Dream, which is hard, but it's worth it. My biggest achievement is seeing the smiles on my kids, knowing they love me. "
The UFC icon happily pointed out, "That's the best thing in the world. There's nothing like it. Smile on their faces knowing that there's not going to be hard times. There are hard times, such as chores and homework, in the house, but that's life," Otiz happily said.
Tito Ortiz has another son, 19-year-old Jacob, from his first marriage to Kristin Ortiz. He further revealed that he is strict with all three of his children and does not even allow them to have cell phones. He also shared how hard his childhood was since he never had a father figure growing up.
The UFC legend said, "It's a different world now compared to when I was growing up. My kids, I can't imagine them seeing the life I saw at a young age, but me becoming a father has changed me."
"I did something my father never did, and that is I have three smart boys, Jacob is 19, he's at Arizona University. Then there are my two twins, A students. I'm making them educated, and that's important to me. Growing up, I never had that father figure growing up, so it was hard. I had to watch movies and stuff to feel and experience what it was like. It was hard," Ortiz added.
He also mentioned, "Now I am able to do right by my kids—no cell phones for my boys. The elder one does have one, but the two younger ones don't. They never had i-Pads; they got attached to cell phones, and their friends do have phones. If they have phones and iPads, they don't want to talk and have a conversation."
Image Source: Instagram