VIRAL! Amul Shares A Quirky Doodle On Will Smith- Chris Rock's Slap Controversy At Oscars 2022: 'Snack, Don't Smack'
Snack, don't Smack' reads Amul butter's new doodle on Will Smith and Chris Rock's slap controversy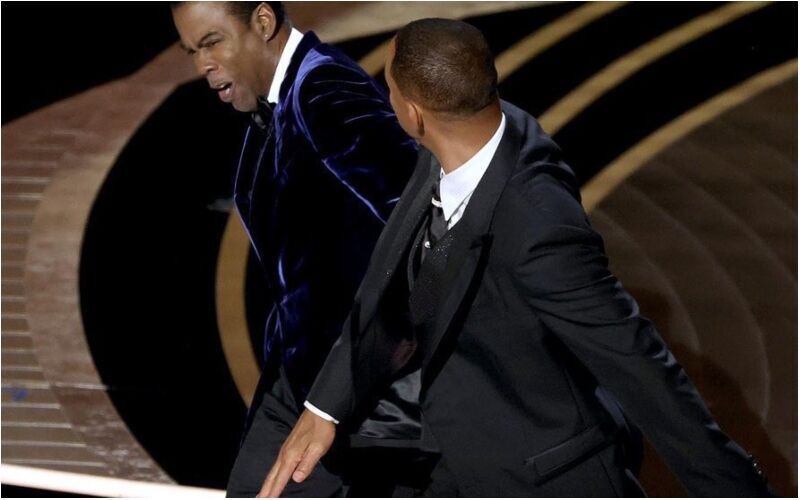 Oscars 2022 was all taken by Will Smith and Chris Rock's altercation. The night will surely be remembered for Will smacking Chris on his face after the latter made a joke about Smith's wife Jada Pinkett. Will Smith slapping Chris left the world shocked and social media ablaze with memes. While many have condemned Will Smith's reaction to the joke at the Oscar night held at Dolby Theatre in Los Angeles, popular dairy brand Amul has come up with an interesting spoof that is not to be missed.

Besides its taste, the brand is also known for creating quirky and funny doodles and joining the bandwagon of memes Amul too created a spoof of the slapgate. The company shared an advertisement that showed Will and Chris's cartoons and wrote "Chris Rocked by slap, "Snack, don't smack." Not only the poster is captivating but also the caption of the Gujrat-based company is quite quirky. The post shared on their official Twitter handle reads, "#Amul Topical: Actor strikes MC at Oscars!

Well, creativity at its best. Twitterati flocked to the comments section and shared their reactions to the post. One user created an edited picture of Chris with Amul butter and wrote,"#ChrisRock could have used #Amul as self-defense before joking...#WillSmith won't have slapped. After all #amulmilk have huge respect Worldwide. Remember #AmirKhan of #PK." Another user said, "A buttery cheeks or hands could have saved Mr. Rock."
Meanwhile, Will Smith was awarded the best actor at the Oscars for his film 'King Richard'. The next day after the incident, the actor issued a public apology that read, "Violence in all of its forms is poisonous and destructive. My behavior at last night's Academy Awards was unacceptable and inexcusable, "I would like to publicly apologize to you, Chris. I was out of line and I was wrong. I am embarrassed and my actions were not indicative of the man I want to be."

Image Source: Twitter/GeekZoneGZ