VIRAL! Boy's Hilarious Moves To Ayushmann-Nora's 'Jehda Nasha' In A Crowded Market Will Leave You Laughing Out Loud! Here's What Happens-WATCH
A boy's hilarious dance video in the crowded market has taken the internet by storm and netizens cannot stop laughing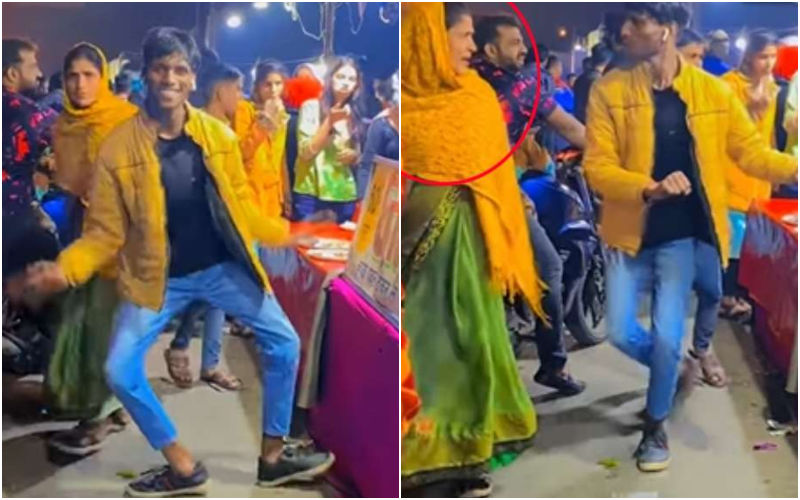 The internet is easily the most entertaining place to be, and it is known to host a plethora of content that caters to each and every one. Not to mention it is one of the cheapest and the most affordable platforms that helps one showcase their talent, leaving netizens baffled.

Similarly, a video of a boy whose hilarious dance moves in the crowded market has taken the internet by storm. The talented dancer is identified as Rohit Kumar and the video was shared via his Instagram handle.
Check out the video below:
The clip starts off with Rohit standing in the crowded market and as the video goes on he begins his hilarious dance performance on the hit Bollywood song - 'Jehda Nasha' from 'An Action Hero' film.
While dancing, he is about to hit a woman passing nearby but fortunately, nothing happens. However, this clip will definitely make you laugh out loud. "Chole bhature key shop Tera Nasha #dance #view #reelsinstagram #reelitfeelit #reels #reel #follow #song" reads the video caption.
Rohit shared the video on December 8 and since then the clip has amassed more than 661,000 views on Instagram. To everyone's surprise, the video seem to be soaring quite quickly. Netizens absolutely loved the clip and took to the comment section to share their hilarious reactions.
"Achi bat h dance krte ho reel bante ho.. thoda side mai banya kro public ko na preshan kro..!," wrote an Instagram user. "Aaj kal logo ko lgta hai viral hojayenge to famous dancer bnskte hai," commented another. "Aaj mujhe visvash ho gaya bhai duniya me koi kam mumkin nahi bhai apko dil salute h," posted a third. "Bhai bahut pitega tu ek din," expressed a fourth.
Many even wrote "haha" or used laughing emojis as they reacted to the clip.
Image Source: Instagram