VIRAL! Mia Khalifa WARNS Men From Expecting Their Wives To COPY Adult Stars-HERE'S What Ex-Pornstar Has To Say!
Mia Khalifa's old comments about the differences between pornography and real life have gone viral and she has warned men from expecting their wives to copy adult stars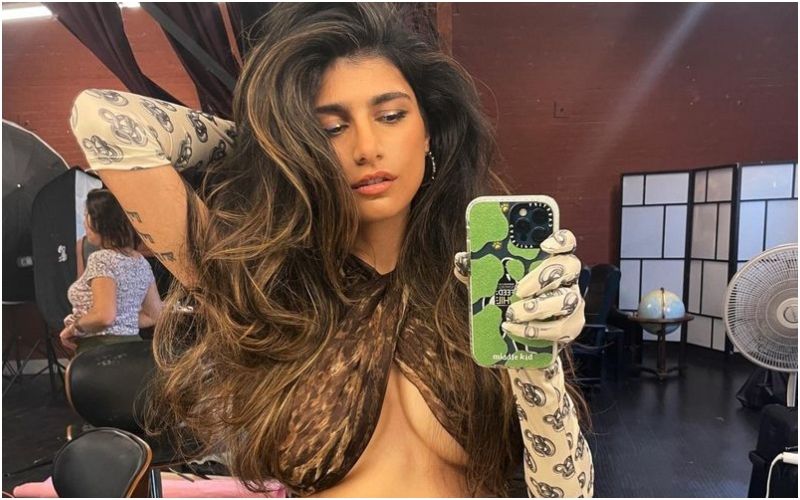 Mia Khalifa needs no introduction! The former pornstar has often raised her concerns about the issues that interest her. Now, she has issued a warning to those expecting their partners to replicate pornstars in the bedroom.

The Lebanon-born Mia has become quite a famous personality for her explicit videos and her stint as a top adult film star on Pornhub. However, she has since retired from the industry and has distanced herself. Shortly after her retirement, she even gave an interview on the BBC's HARDtalk.
Now, her old comments have now resourced to the internet as she can be seen speaking to Stephen Sackur, and she spoke about the differences between pornography and real life.
She said: "Everyone watches porn. It affects relationships, and porn addiction is very prevalent – the things men see in the videos and expect from the women in their lives is not reality. No one is going to do those acts on a Wednesday night with the ones they love."
Surprisingly, Mia even declared, "I wanted to do porn as my dirty little secret, but it blew up in my face. It was terrifying."
During the same interview, Mia also spoke about the infamous porn video which made her famous.
For the unversed, the infamous porn video featured the adult film star wearing a hijab. A scene quite taboo for some, the video was ultimately one of the most popular scenes back in the day, and still is one of the most admired films on Pornhub.
However, in the aftermath, the video had a serious impact on her life. Mia explained: "I verbatim told them they were going to get me killed. I was scared. I knew that if I said no – they're not going to force you to do it as it's rape – I was still scared. I was intimidated and nervous."
Sadly, the video also saw her family publicly disown her.
Mia admitted that it left her feeling "alienated and alone". She continued: "There was no one to tell me what to do or say that this is wrong. I felt completely alienated and alone. I just realised that some mistakes aren't forgivable, but time heals all wounds and things are getting better now."
Following her departure from the adult film industry, Mia has since then become an influencer and it has even garnered her success. Today, she enjoys 4.7 million Twitter followers and 27.6 million Instagram fans.
Throughout 2022, Mia Khalifa has been on a world tour, visiting Ibiza, Berlin and Paris among others. Recently, she was in the UK where she made a surprise visit to Faversham and complained about the London traffic.
Image Source: Instagram