VIRAL! Singer Releases Male Reply Version To Qala's 'Ghode Pe Sawaar'; Impressed Netizens Say 'Need It On Spotify Asap'!
Pujit Pandya, who is a composer, posted the video via his Instagram handle and it has been doing the rounds on the internet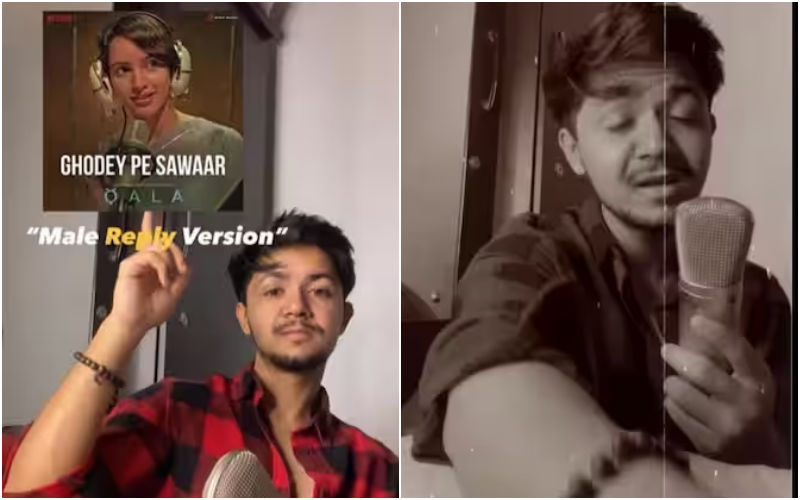 Netflix's period Drama Qala has garnered mixed reviews from the audience, however, it was the song - 'Ghode Pe Sawaar' that turned instrumental to the film's success and many have been playing the soothing melody on loop. From its mind-blowing lyrics to the singer's melodious voice, the song has enraptured people with its rhythm.

However, a singer has now surprised the fans with a male reply version to the song and the internet seems to be mighty impressed by the same. The viral video has already amassed over 1.3 million likes, and over 6 thousand comments.
Pujit Pandya shared the video on his social media account. As per his bio, Pandya appears to be a composer, and he posted the video a few days ago but it has been doing the rounds across the internet and many group chats.
The artist claimed that it is a self-written song via his caption. Meanwhile, the comments section is filled with appreciation and applause from netizens. An Instagram user by the name, Parikshit Balochi, who is a RJ in Middle East, has even asked Pujit for a collab on a radio show in Dubai.
Reacting to the video, one user wrote, " Need it on spotify asap…" Another wrote, " Viral for a reason. Too Good." A third user commented "…Heard this more than 100 times."
Pujit's account has several other reels with his renditions of several other songs.
Image Source: Instagram