VIRAL! SpiceJet Pilots Accused Of Unprofessional Behaviour As They Place Beverage Cup on Key Equipment Inside Plane's Cockpit; Netizens Raise Safety Concerns-SEE TWEET
A viral tweet has raised concerns and questions as the alleged unprofessional behaviour of a pilot severe threat to the safety of the passengers and crew members on board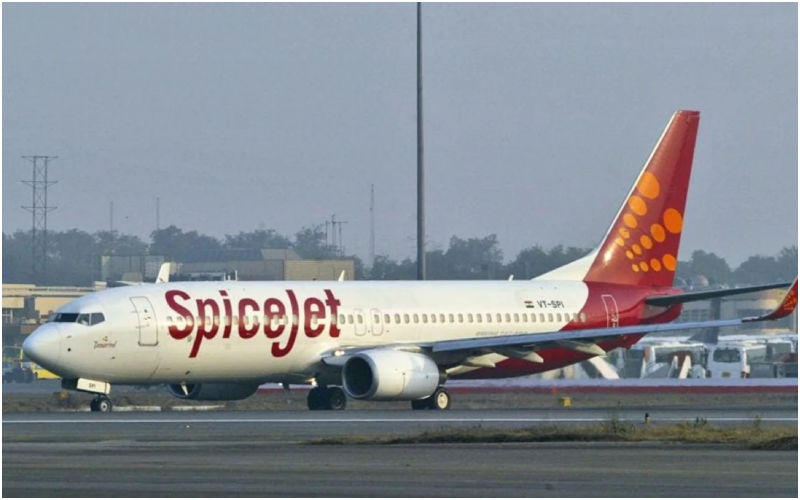 SpiceJet employees have sparked concerns as an appalling image of extremely unprofessional behaviour by the airline's pilots has surfaced on social media. The pilots allegedly rested their beverages on the fuel cutoff levers during flight, which could ultimately lead to spillage and damage the aircraft's systems.

The image has raised concerns and questions as the alleged unprofessional behaviour poses a severe threat to the safety of the passengers and crew members on board.
Shortly after the image went viral, SpiceJet has since taken action against the pilots involved and emphasized the importance of following safety protocols at all times.
The viral picture featured pilots enjoying snacks whilst keeping their beverages on the fuel cutoff levers during the flight. The user argued that such behaviour should never be tolerated in the aviation industry and safety must always be the top priority. His caption read: "Appalling & extremely unprofessional behaviour by @flyspicejet pilots. If the liquid (resting on the fuel cutoff levers) spills, it can short circuit the electronics affecting a range of systems and compromise the aircraft's ability to fly safely. @DGCAIndia @JM_Scindia."
The recent viral image comes weeks after a Bangkok-bound SpiceJet flight had to make an emergency landing as one of the engine blades accidentally broke during the take-off from Kolkata airport. The pilot sought a full emergency and the flight returned to the airport and landed safely after 18 minutes.
The Boeing 737 flight SG 83 took off from Kolkata at 1.09 am and shortly after the lift-off the pilot discovered a malfunction in the engine, he called Air Traffic Control demanding an emergency landing. A full emergency was declared at 1.11 am and the flight landed safely at 1.27 am, reported Times Of India.
Image Source: Instagram