VIRAL! The Ghatam Cover Of 'Manike Mage Hithe' Song Will Blow Your Mind; Netizens Can't Get Enough Of This Video; WATCH
Ujjwal Kumar's Ghatam cover of the song 'Manike Mage Hithe' has netizens hooked to it. Read more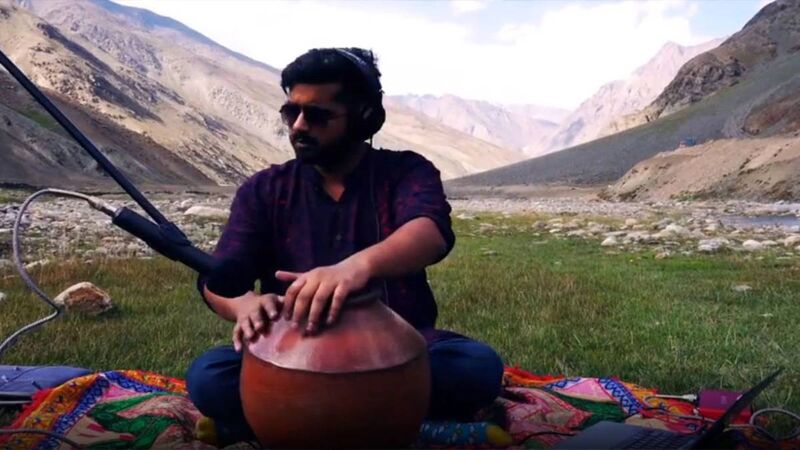 For the last couple of months, there is one viral song which hooked everyone in India is none other than 'Manike Mage Hithe' by the Sri Lankan singer Yohani Diloka De Silva. The foot-tapping song not only took over the internet but also, let talented singers create several covers with it. From making dual-language fusion, instrumental covers to electric remixes, the song gave myriads of music creators a chance to showcase their immense talent. You can find a lot of covers of this song on YouTube and other social media platforms. But the recent Ghatam version of the song is having netizens hooked totally. Have you heard it yet? Let's know about it in detail.
Music creator and social media influencer Ujjwal Kumar made a stunningly rhythmic cover of the song 'Manike Mage Hithe' with a percussion instrument, Ghatam. It has been a month since the cover has been released on his social media handles and YouTube, the netizens still can't get over the new mix. In the video, you can see Ujjwal is playing the cover in the middle of mountains and rivers. The crisp sound of Ghatam and the sweet voice of Yohani made the location even more alluring in the video. Take a look.
Ujjwal is a professional musician with a specialisation in Ghatam, Handpan and Drums. His cover clocked more than 10K views and people from various parts of India are showering love on him.