Virat Kohli Lauds Glenn Maxwell For Taking A Break For Mental Health Issues; Opens Up About His Own Mental Health Problems
At the press conference of the first Test against Bangladesh, Virat Kohli lauded Glenn Maxwell's courage for taking a break for mental health issues. Kohli also opened up on his own mental health problems, he went through post-England tour 2014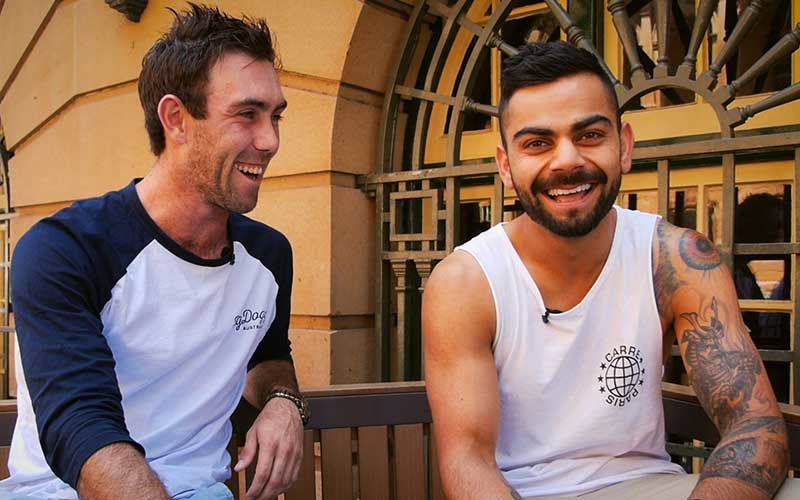 Indian cricket Captian Virat Kohli heaped praise on Glenn Maxwell for his decision to take a break for mental health issues. The mental health of the elite cricketer came into the limelight when Maxwell took a break to deal with his unspecified problems followed by young batsman Nic Maddinson. He took a break from international cricket following Australia's victories over Sri Lanka in T20Is Down Under. During the first Test against Bangladesh starting in Indore on Thursday, the captain lauded Maxwell for his decision of taking a break. Kohli also opened up on his own mental health problems he went through post-England tour 2014.
Speaking at the press conference, Kohli said, "I think what Glenn has done is remarkable. It will set the right example for cricketers all over the world that if you're not in the best frame of mind, you try, you try and try. I think, as human beings, you reach a tipping point at some stage you need some time away from the game. Not to say that you give up but just to gain more clarity and you tend to take more space, which I think is quite acceptable and quite a nice thing to do."
(ALSO READ: After Bye Bye Bhutan, It's Back To Business For Virat Kohli; Indian Skipper Trains For The Next Test Match)
Further opening up about himself, he recalled, "I have gone through a phase in my career where I had felt that it was the end of the world. I just didn't know what to do and what to say to anyone, How to speak, how to communicate. And to be honest, I couldn't have said 'I am not feeling great mentally and I need to get away from the game' because you never know how that's taken," referring to the 2014 tour of England."
Virat Kohli also said he was feeling helpless during the England tour in which he managed 134 runs from 10 innings.
Images Source: picimon.com