WHAT? 57-Year-Old Babloo Prithiveeraj Gets SECRETLY MARRIED To 24-Year-Old Gym Trainer! Says, 'She Has The Wisdom Of A Grandmother'
Babloo Prithiveeraj opens up about getting married to a woman 33 years younger than him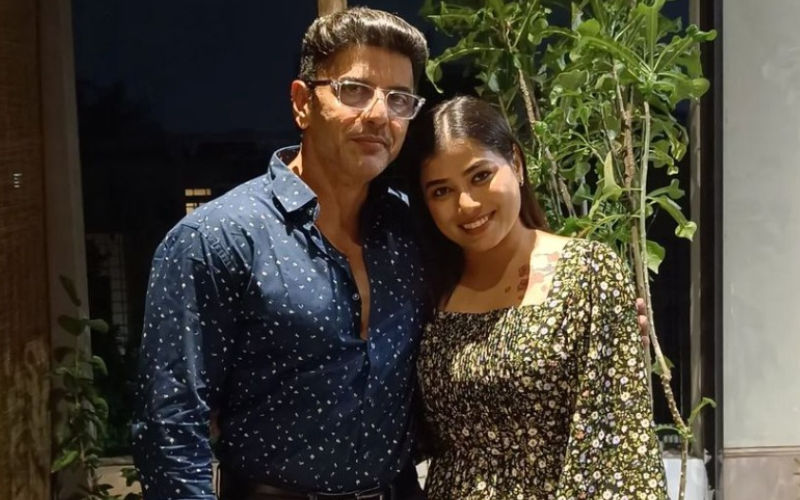 Celebrities marrying women younger than them is not new. We have often seen headlines about couples with a considerable age gap getting together and leading a happy married life. South actor Babloo Prithiveeraj has been making headlines for marrying his gym trainer, who is 33 years younger than him. If reports are to be believed, he secretly got married to his 24-year-old girlfriend, Sheetal. She hails from Telagana.
Babloo and Sheetal recently opened up about the 33 year age gap in their relationship. In an interview with Indiaglitz, Babloo shared that he doesn't find anything wrong with the age gap. He revealed that his partner is very mature for her age, and they vibe well mentally and intellectually. He said, "Loneliness is the biggest bane. Sheetal, for her age, is very mature-minded. She has the wisdom of a grandmother. I am fit. We both vibe well both mentally and intellectually. Sheetal's thinking is refined. I am very young at heart."
Known for playing villainous characters, the Pelli actor shared that he bonded with Sheetal due to their shared interests, including cinema, music, health, and lifestyle. Sheetal, too, opened up about her relationship with the actor. She shared that initially she was unaware of him being an actor.
She recalled that she learned about his identity months after becoming friends with him because of a YouTube interview. She told Indiaglitz, "When I first met him, I didn't know that he is an actor. I remember watching him in Nuvvu Naku Nachav. I had no idea about his other films. I came to know about Pelli and other movies months after I became friends with him. I learned about him accidentally after coming across an interview of his on YouTube."

Prithiveeraj has appeared in many Tamil, Telugu, Malayalam, and Kannada movies.
For the unversed, Prithiveeraj separated from his first wife, Beena, six years ago and legally got divorced from her three months ago. The couple had gotten married in 1994 and are parents to Ahed Mohan Jabbar, who is autistic. It was widely reported that they used to have disagreements because of their son's health.