WHAT?! Arijit Singh's Pune Concert Ticket Prices Is Making Fans Dizzy! Internet Says They Would Rather 'Cry Alone In Peace' Than Spend Upto Rs 16 Lakh
Arjit Singh fans aren't too happy with the massive price hike for his concert and many are confused if he is offering 'Sabyasachi lehenga' as merch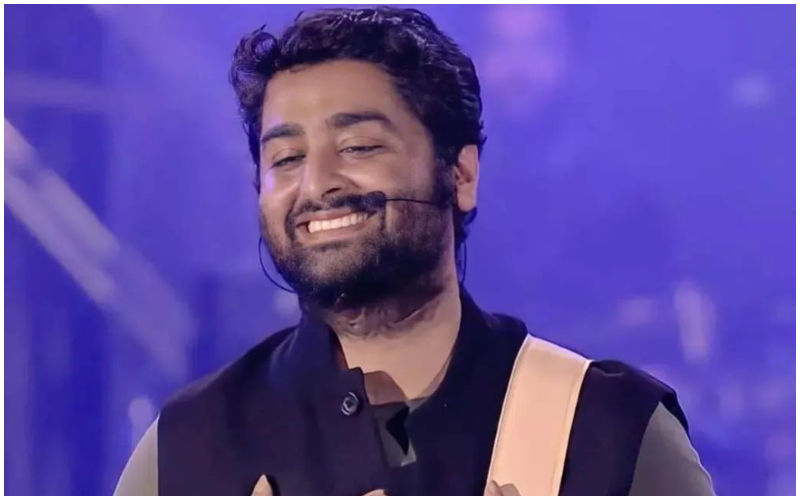 Arjit Singh is unstoppable! Th iconic singer is all set to perform a concert at Pune's The Mills in January next year, but fans cannot seem to get their heads around the ticket prices.

While the prices reportedly start at Rs 999 in the Early Bird section, a standing area, the prices for the premium lounges in the arena go up to a whopping Rs 16 lakh. The premium lounge 1 which can be booked for Rs 16 lakh can accommodate 40 chairs, as per the ticket-booking site.
There would be unlimited food and premium liquor. It would also have starters, the main course and dessert for the attendees. However, the most shocking part is premium lounges 2, 3 and 4 cost Rs 14 lakh, Rs 12 lakh and Rs 10 lakh to book and can seat 40, 30 and 30 seats respectively.

Well, naturally Arjit Singh fans aren't too happy with the massive price hike. "I love Arijit Singh but I won't be spending so much," a fan wrote in a tweet.
thats a premium lounge for like 20-30 ppl including food and liquor

— sh (@midnightmmry) November 24, 2022
Bro celebrities might do that because common people won't be spending that much

— muskaayyy🪩 (@sunshinesexe) November 24, 2022
However, a few fans went on to clarify that the lounges are for around 40 people and include food and liquor, but even then, fans were not convinced.
Well, considering Arjit usually keeps a low profile and often eschews the typical celebrity-like air, the latest price hike has definitely shocked the people. Recently, the singer was seen visiting his native place, Jiaganj in Murshidabad, to look for rooms to convert into a class where free English coaching can be imparted.
Image Source: Instagram