WHAT! Contestant Brings 'Restaurant Cooked Biryani' On A Pakistani Cooking Show; Netizens Say, 'Need This Confidence In Life'
A viral clip on social media shows a contestant bringing the judges of a Pakistani cooking show her area's best cooked biryani, internet left stumped at her confidence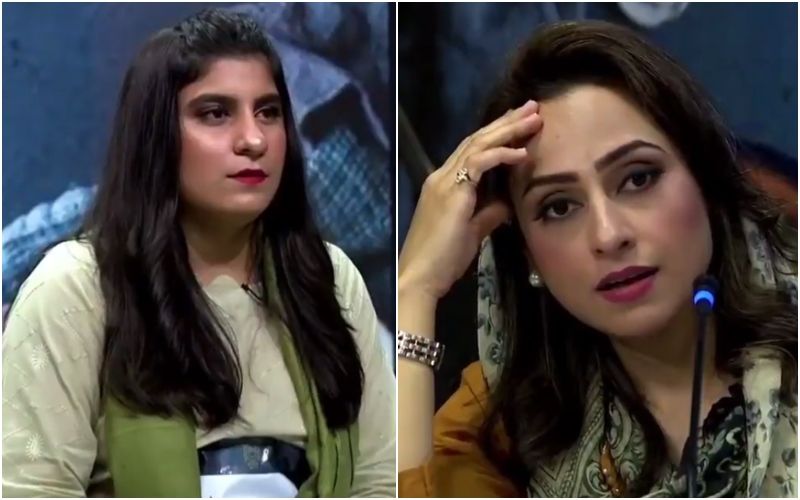 The internet is indeed a very funny place. No matter how much it is filled with toxicity, every other day a shocking video or picture resurfaces that leaves the audience in splits. Recently, a social media user took it upon themselves to share a hilarious snippet from a Pakistani cooking show 'The Kitchen Master'. In the clip, a contestant brings biryani for the judges, but instead of being homemade, she buys it from a shop which leaves the judges confused.
As the judges try to clear her confusion and tell her that she should have bought a meal that she herself had cooked, the contestant in full confidence reminds the judges that she did put her effort into getting the biryani parcelled and bringing it to the set. The aspirants' stubbornness to leave the set after being disqualified leaves the judges fuming.
Well, it is safe to say that the short clip left the internet in splits as they commented on the contestant's confidence. Many found the clip spoof-worthy and were shocked to know that it was from a real show. One wrote, "I need this confidence in life." Another wrote, "HAHAHAHAHA, this is ALL I needed on a Monday." Other wrote, "That's scripted … just to get viewers engagement n traction . So don't fall for Pakistan's trap."
One said, "Don't leave us hanging like this!!! What happened next? I am so invested in this now!" Another said, "It is a nailbiter. What happened in the end? Did the judge return? Was the dish selected?" Other said, "They have learnt theatrics from our shows, clearly a planted idea."
Take a look:
That truly is some much-needed end of February motivation!