What If Kanye West Reacted To Pete Davidson's Super Bowl Commercial? Netizens Make Hilarious Speculations With Memes!
Social media users made speculations of Kanye West's reaction to Pete Davidson's Hellmann's ad.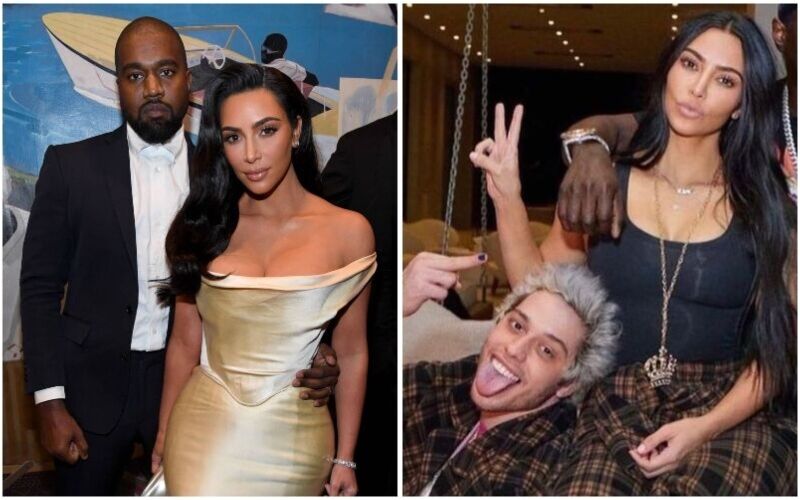 Kanye West was one of the several celebrities who was seen making an appearance at the SoFi Stadium in Inglewood, California for the Super Bowl LVI. Now, there's plenty of topics to talk about including new trailers and advertisements.

However, it was Pete Davidson and NFL coach Jerod Mayo featuring Hellmann's ad that took everyone by surprise.
In the latest ad, Pete Davidson can be seen getting tackled by mayo and the internet is in splits. While many found it amusing, some even went a step ahead and speculated how Kanye West might react, considering Davidson is now dating West's ex-wife, Kim Kardashian.
Well, the feud started, back in 2022, when Kanye spread the rumours of Davidson having AIDS, in a bid to win back his former wife. The 'Donda' rapper also threatened to punch Davidson in his new song 'My Life Was Never Eazy', resulting in the feud between the two heating up.
Well, the recent development has sparked several hilarious memes on the internet.
Judging by the past acts we can assume he definitely wasn't happy. With the lack of footage, social media users have taken it upon themselves to joke about what Kanye's reaction was. And needless to say, they had fun imagining.
"I just knooooow this was Kanye's reaction while watching the #SuperBowl and seeing Pete Davidson pop up during a commercial," one user tweeted with a GIF of Kanye. Another tweeted an image of a bloody Ryan Gosling and said, "Kanye when he saw Pete Davidson in a Super Bowl commercial." A third uploaded a TikTok of a hooded figure, tweeting, "Kanye West watching Pete Davidson's super bowl commercial."
"i've seen like 3 different super bowl commercials with pete davidson in it…I know kanye bout to have those companies cancelled. hahaha," one person joked. Another shared an edited image of the Hellmann's ad and said, "The first thing I thought of when I saw Pete Davison get tackled." Another user joked, "Kanye west watching that commercial with Pete Davison." One person mocked, "Kanye buying stock in Hellmans after watching Pete Davidson get tackled."
Image Source: Instagram/kimkardashian/revista_estilo