WHAT! Kim Kardashian BROKE UP With Pete Davidson! Reality Star Ruined Comedian's Dreams To Have Kids?
Kim Kardashian and Pete Davidson had taken the internet by storm when they made their relationship official and they were even planning to take a step ahead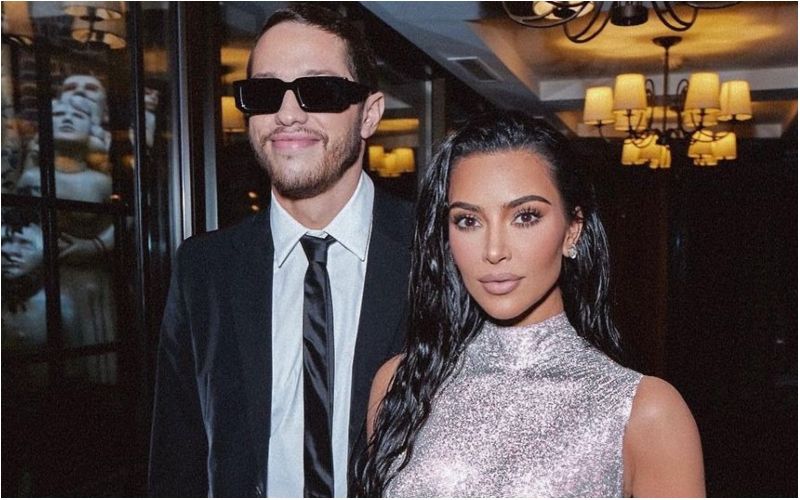 Kim Kardashian and Pete Davidson fans woke up to sadness as the reports of their alleged break-up have finally come true.

The PDA-filled highly romantic couple has reportedly decided to end their relationship after 9-months of dating. The two started dating after their appearance on Saturday Night Live on October 21.
Kim and Pete had taken the internet by storm when they made their relationship official. From sharing the PDA-filled pictures to keeping the news reports buzzing for the whirlwind romance, the couple truly seemed to be made for each other. But, unfortunately, good things always come to an end.
Previously, Kim had shared the story of how she met Pete and stated that she was not looking for love and was just Down To Fuck (DTF) at first, and had heard about Big Dick Energy (BDE). Confessing about how she and Pete came together, Kim reminisced how they had to kiss each other once during a Saturday Night Live episode.
Well, they had even decided to take their relationship to the next level as Pete recently spoke of his desires to become a dad keeping all the headlines buzzing.
According to E! News, in a sneak peek clip of 'Hart to Heart' season two the 28-year-old told host Kevin Hart, "My favourite thing ever, which I have yet to achieve, is I want to have a kid. That's like my dream."
Davidson added that he is preparing for the new chapter of his life by working on himself. "That's kind of what I'm just preparing for now, is trying to be as good as a dude and develop and get better, so when that happens, it's just easier."
However, a recent Entertainment Tonight report quoted a source stating how Kim Kardashian feels about the prospect of having a fifth child, which could possibly be her first with Pete Davidson.
"Kim is getting more and more serious about her career as a lawyer, and she's not necessarily thinking about having more kids at the moment," the source had said.
Well, the new development might be really heartbreaking for the comedian.
We hope Pete Davidson finds his lady love soon!