WHAT! Kylie Jenner Once Spent A Whopping $100,000 For Daughter Stormi's Lavish Birthday Bash! Here's What 'Stormiworld' Included-READ BELOW!
Kylie Jenner and Travis Scott - who recently parted ways - welcomed their first baby - Stormi in 2018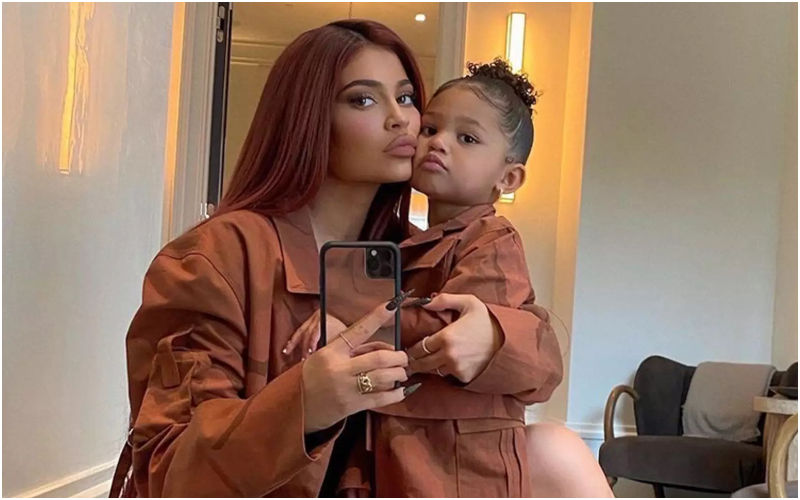 Kylie Jenner has earned the reputation of the best mommy and the doting mother who does it all when it comes to her personal and professional life. From looking after her children to handling her business, the make-up mogul is known to do it all. Being a proud owner of a multi-billion dollar business, the reality star surely spends a lot and spoiling her children with expensive gifts is quite obvious.
ALSO READ | Kylie Jenner Calls Daughter Stormi 'Spoiled' As They Step Out For Shopping Spree In London-READ BELOW!
However, did you know, she once spend $100,000 (approximately Rs 83 lakhs) for her daughter Stormi's lavish birthday party and it certainly baffled her fans!
Kylie Jenner and Travis Scott (who recently parted ways) welcomed their first baby - Stormi in 2018 and her cute videos have ruled Instagram for years now. As she turned 5, her mommy shared an adorable note which read: "I gave you the gift of life." Along with it she even shared a few unseen pictures as she added, "the most special guest. This little face. I will miss it as it keeps changing."
Well, that's not all!
The make-up mogul left no stone unturned in celebrating her princess' birthday and it was said to be one of the most expensive birthday parties that was thrown for the young social media sensation.
Interestingly, Stormi is a proud owner of many expensive things. From owning a diamond ring to a shoe collection of worth $20,000, her collection of lavish items is certainly jaw-dropping.
Image Source: Instagram