WHAT?! Pornstar Angela White Wants To Have S*X With Aliens? Shares Her Most Bizarre Sexual Fantasy-READ BELOW
Angela White talked about filming a six-hour scene and expressed her desire to be intimate with aliens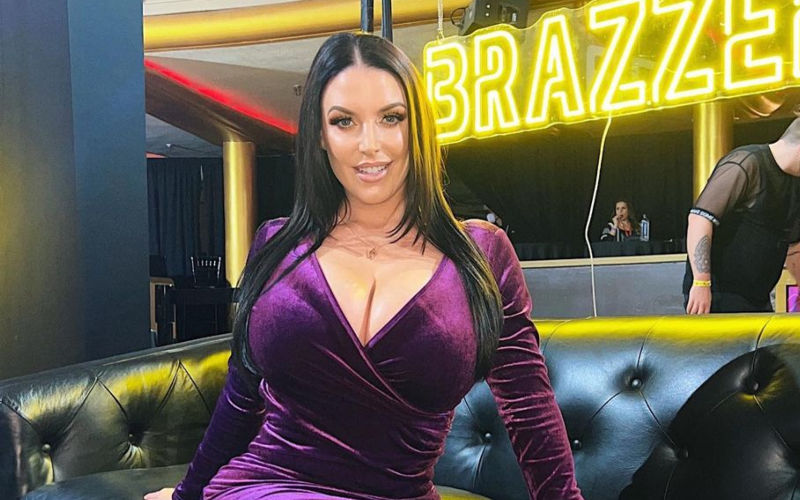 Angela White is Australia's one of the biggest and the most established pornstar in the adult film industry. She has now revealed the most bizarre fantasy and details of her explicit encounters. White has now detailed the secrets of her sex life on the latest episode of the Only Stans podcast.

White said, "The longest I've had sex for is like, six hours," as she explained that they had to stop for the occasional bathroom breaks during the lengthy rendezvous. The adult film star also opened up about the possiblity of having sex with an alien, and explained that she is "curious" about all sexual experiences, as reported by NewYork Post.
"But the idea of like, if there were intelligent beings that could consent to sex. What would it be like to have sex with an alien?" she said.
"I'm very curious about experiencing all things that I can do in this life, so." She added "There's not a line that I draw" when it comes to adult enjoyment.
The recent revelation comes shortly after White took the opportunity to clarify claims that she was rushed to the hospital due to an intimate scene so vigorous, it "could have killed her".
Angela White also confessed that she would be open to the possibility of having sex with an alien, explaining she's "curious" about all sexual experiences.
Meanwhile, the British porn industry veteran Kieran Lee claimed to have "almost killed" White while they were filming an hour-long scene. Lee said White was rushed to the hospital with a burst appendix after their interaction. But, the latter said the incident had been "blown way out of proportion".
Image Source: Instagram