WHAT?! Taylor Swift's Cat Olivia Benson Becomes The 3rd Richest Pet In The World, And She Has Whooping Net Worth Of Rs 800 Cr-DETAILS BELOW
Taylor Swift is a mom to three cats - Olivia Benson, Meredith Grey and Benjamin Button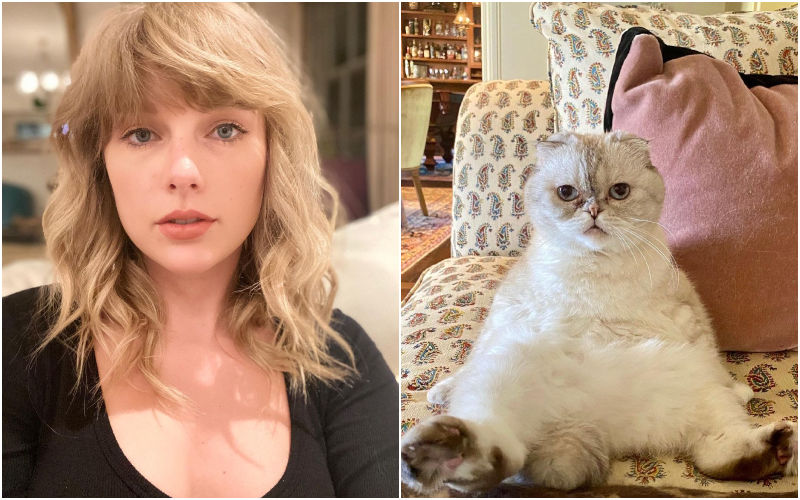 Taylor Swift has been making it to the headlines for all the right reasons, however, much like her this time is her cat Olivia Benson, who is a Scottish Fold Feline, has been taking the internet by a storm. She became the wealthiest pets around the globe and she is currently at the third stop on the world's wealthiest pets around the globe, as per AllAboutCats.com.

The singer has been a proud mom to Olivia since 2014.
Apart from Olivia, Taylor also has two more cats - Meredith Grey and Benjamin Button. To everyone's surprise, the list did not mention Olivia and Meredith and Benjamin. Taylor Swift has an estimated net worth of $570 million (₹4700 crores) as per a Forbes 2022 report.
The list curated by Forbes is said to evaluate the net worth of each popular pet around the world, via their Instagram data to estimate 'how much each of these pets could make. While Olivia does not have an Instagram account of her own, she is at times seen in Taylor Swift's pictures, and videos on the singer's account.
The latest report also shared that the cat is worth an estimated $97 million ( ₹800 crore estimated).
Interestingly, Olivia has performed many several commercial works with Taylor Swift. She also featured in music videos such as Blank Space. The two have also appeared together in various ads and Olivia has her own merchandise line.
She enjoys immense popularity on social media and has several fan clubs dedicated to her.
"The Scottish Fold earned her fortune starring alongside her owner in several music videos, has crafted her own merchandise line, and has had cameos in many big-budget ads, including for the likes of Diet Coke and Ned Sneakers," added the report about her net worth.
Interestingly, Oprah Winfrey's dogs were also included in the list and they inherit $30 million via their own trust on an account of their owner's death. Earlier, the late fashion Designer Karl Largerfeld's Birman cat, Choupette found its way into the list with about $13 million inherited after Karl's death.
Image Source: Instagram