Who Is Chaney Jones? Her Resemblance With Kim Kardashian Is Simply Unmissable, Here's How She Went From Obscure To Uber-Fame
Chaney Jones, Kim Kardashian's lookalike was recently seen hanging out with Travis Scott and she even went out on a date with Kanye West.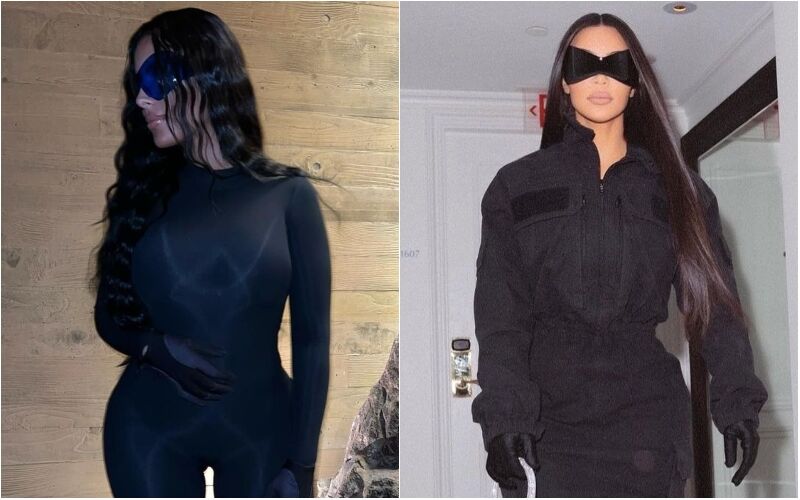 Kim Kardashian's lookalike, Chaney Jones has been talking the internet by storm after she was spotted with Kylie's baby daddy Travis Scott, only a week after the 24-year-old mom-of-one gave birth to her second child, Wolf Webster.

The recent development comes after the rapper was seen at the Super Bowl after-party taking a little break from his dad hours when he was seen hanging out with Chaney Jones and many others at the party while Kylie was attending to the kids at home.
Chaney was spotted sizzling in a black bodysuit with a plunging neckline. She completed the look with hair worn down, black gloves, and knee-high heeled boots.
Interestingly, Jones has a strong resemblance to Kim Kardashian and she has reportedly been hanging out with Kardashian's acquaintances quite frequently in the past few weeks. Surprisingly, she was also spotted with Kanye West in Malibu last week and they were spotted once again just a few days later on February 7, which sparked the speculations of the two dating each other.
Earlier this year, Kanye reportedly bought a house right across Kim's street and he's reportedly trying to follow Kim wherever she made plans of going on New Year's.
Apart from being popular for her resemblance to Kim, Chaney has been making it big in the fashion industry and is a hard-working model constantly involved in training and grooming herself to flourish in the glamorous fashion industry. She has an Instagram following of 100K and is regularly posting herself in beautiful shots.
Chaney has kept most of her life private apart from her public appearance and spottings. She is also a college graduate. The 24-year-old model shared several photos of her college graduation on her Instagram and even talked about her dreams of getting a Master's degree.
"Reminiscing on college graduation. So excited to share that I will be going back to school to get my master's degree! I love pushing myself and striving for greatness. Stay tuned for degree #2," she wrote in the caption of the photo.
She is a vocal and active advocate for mental health and often talks about the essence of mental health and addresses how people often tend to ignore it once they are submerged in their mundane activities of daily life.
Image Source: Instagram/chaneyjonesssss/kimkardashian