Women's T20 World Cup Final India Vs Aus: Mithali Raj Bats For Harmanpreet And Girls In A Saree
Indian women's team is geared up to play the finale of T20 World Cup Tournament against Australia today. On this day ace cricketer Mithali Raj takes to her Instagram account and posts a video of her batting in a saree, wishing luck to the team and motivating them to bring home the trophy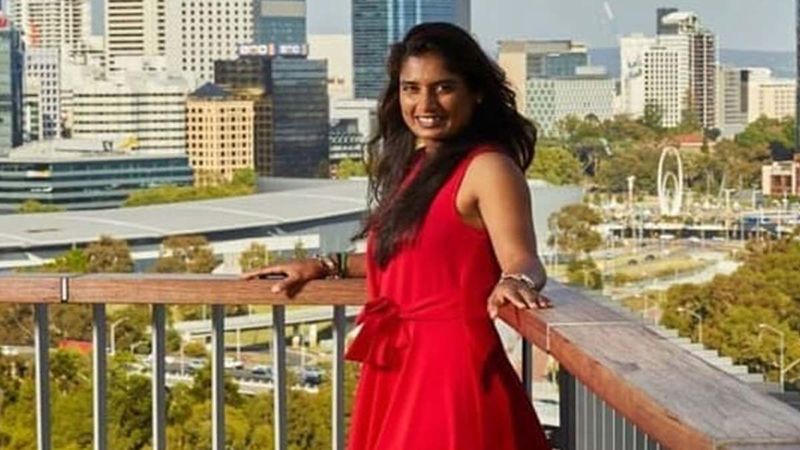 Once again the nation is experiencing the same kind of zeal and enthusiasm, it experiences when a cricket match is to be kick started between team India and Australia. With Indian women's team geared up for the finale of T20 World Cup to be played against Australia today, it happens to be a double celebration as it coincides with the celebration of International Women's Day. Marking this day even more special and, rooting for the team is ace cricketer Mithali Raj by sharing a video on her Instagram account.
This post of the ace cricketer carries some motivational message for women on the Indian cricket team all set to play it out today on the 22 yards. The video shows her taking on pitch in a saree and hitting some splendid shots, which are definitely praise worthy. Towards the end of the video, she also cheers the Indian women's cricket team to bring home the T20 World Cup trophy.
She captioned the video as, "Every saree talks more than you and I know! It never tells you to fit in, it makes you stand out. This Women's day, #StartSomethingPriceless and show the world that we can do it too. It's time you start living life #OnYourTerms."
"Let's show the world that we can do it too. Come on, Team India, let's bring the trophy home,' she mentions in the video further.
This most anticipated Women's T20 World Cup Tournament is scheduled to take place at Melbourne Cricket Ground.
We too wish for the same and keep our fingers crossed.
Image Source: Instagram/mithaliraj