World Breastfeeding Week 2019: Mira Rajput, Aishwarya Rai Bachchan, Sonali Bendre Talk About This Inspirational Journey
As World Breastfeeding Week is celebrated every year from 1 to 7 August to encourage breastfeeding, here's what our Bollywood moms have to say about it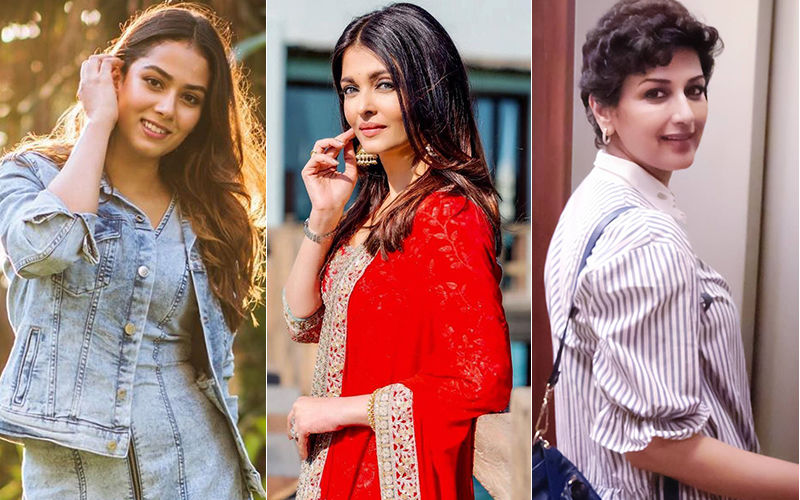 World Breastfeeding Week is celebrated every year from 1 to 7 August to encourage breastfeeding and improve the health of mothers and babies. For every mother, breastfeeding is an emotional and inspirational journey and our Bollywood moms are no different. From sharing their experience to sharing tips on how to handle babies, here's what our super moms have to say about their breastfeeding journey.
Mira Rajput
Mira was once quoted as saying, "I have spoken about the importance of feeding the baby in the past too. I was extremely religious with Misha and I am going to do the same with my newborn. It is the greatest gift you can give your baby."
Lara Dutta
"Being a mother is the most beautiful aspect of a woman's life. It is also a great responsibility. As a mother, I want to help all new and expectant mothers understand the importance of breastfeeding."
Nandita Das
"I always knew that breastfeeding was good for a baby but I never knew how important colostrum (first thick yellow milk) is to protect her/him from so many diseases".
Lisa Haydon Lalwani
Earlier, Lisa had posted a picture with a beautiful caption that read, "Breastfeeding has been challenging+time consuming (literally hours spent everyday trying to stimulate milk supply) but it's such a beautiful way to bond and connect with your child plus all the nutritional benefits that your child gets from your milk. Look out for my blog post on mycityforkids.com on breastfeeding. Happy #worldbreastfeedingweek"
Aishwarya Rai Bachchan
"Ash has chosen to invest in her daughter, rather than hit the gym neurotically or starve herself to fit into those old jeans. Ash has her priorities in place - her mommie-time with the baby could well be the best decision of her life. Besides, the glow of motherhood is the best cosmetic in the world."
Karisma Kapoor
"Women often have various notions about some foods which should or shouldn't be eaten when they are pregnant. And when it is about shedding kilos after pregnancy, it becomes even more crucial to lose weight in a safe manner without depriving your body of the essential nutrients. After all, you need to breastfeed your baby and manage other tasks as well and not eating right will only harm your body."
Sonali Bendre
"While baby books typically prescribe a regimental chart of how and when to wean babies off breast milk, that approach just didn't work for me. For everything that new mothers are told and taught, every child is different and sometimes you need to try different things. There's no hard and fast rule."
Raveena Tandon
"Breastfeed for at least 6 months. Don't give in to the pressure of getting back in shape in an insanely short time. It's neither good for you, nor your newborn. Check with your gynaec what foods you should be consuming. Strict dieting at this time is a no-no. And yes, breastfeeding can actually help you burn calories!"
Image source: