World Health Day 2020: Netizens Share Inspirational Posts To Thank Doctors, Nurses & Health Workers Amid COVID-19 Pandemic
On the occasion of World Health Day, PM Modi on Tuesday took to his twitter to share his message as the world fights the deadly COVID-19 pandemic. Along with him netizens also shared inspirational posts and thanked doctor, nurses and health worker Amid this pandemic.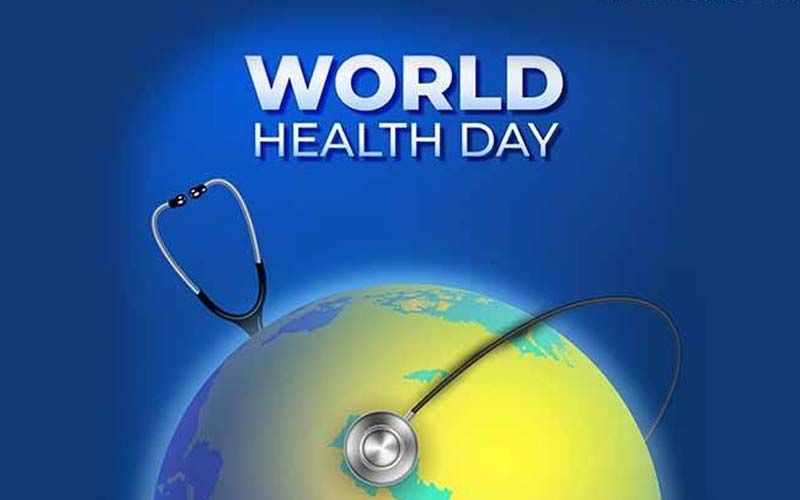 Every year April 7 is celebrated as a World Health Day. WHO every year on the world health day aims at highlighting different health issues and focuses on ways of dealing with the situation. This year the on-going health crisis, is the coronavirus outbreak is the main focus. "Giving people access to healthcare without the prospect of financial hardship," has been the motto of WHO and it has become now more important than ever to help and support each other to get out of this hard time.
However, this year WHO declares and dedicates the day to the work of doctors, nurses and midwives to remind world leaders who are playing the critical role in keeping the world healthy by their day-night effort. WHO says, "nurses and other health workers are at the forefront of COVID-19 response - providing high quality, respectful treatment and care, leading community dialogue to address fears and questions and, in some instances, collecting data for clinical studies." Scroll down to check some infographics and good health wishes that Twitteratti is sharing on the World Health Day:
#WorldHealthDay
Salutes to the Doctors, Nurses & Health workers for taking care of #Covid19 patients selflessly around the clock.
Dera Sacha Sauda salutes them for providing treatment, care & emotional support to the patients

— Kanika🥀 (@DiscipleOfMSG) April 7, 2020
Today on #WorldHealthDay, let us not only pray for each other's good health and well-being but also reaffirm our gratitude towards all those doctors, nurses, medical staff and healthcare workers who are bravely leading the battle against the COVID-19 menace. 🙏🏼

— Narendra Modi (@narendramodi) April 7, 2020
Our PM Modi asked the citizens to ensure that they follow the social distancing strictly which will protect their own lives as well as the lives of others. "May this day also inspire us towards focusing on personal fitness through the year, which would help improve our overall health," he said in his tweet.
The total number of confirmed positive cases of COVID-19 in India has risen to 4,421 with 3,851 of them being active cases. The death toll has risen to 114, while 319 people have been cured and discharged, as per the Health Ministry's update. We wish the sick a speedy recovery and pray that this hard time gets over soon on World Health Day 2020.
Image Source: instagram /rahul.srivastav.90834776