WORLD MILK DAY 2023: Here's Why It Is Important To Include Milk Into A Balanced Diet-DETAILS BELOW
Milk contains saturated fats, research suggests that moderate milk consumption does not adversely affect heart health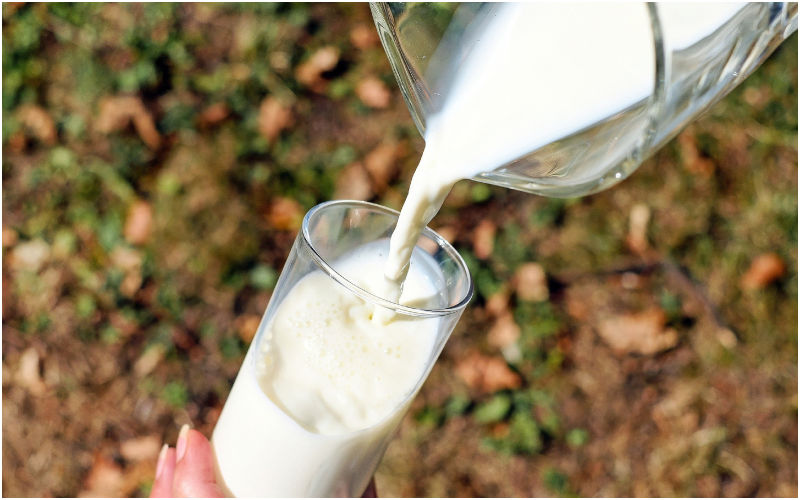 Milk is an essential part of our daily diet and despite its surging prices, it is still one of the most consumed products in households across the world. Having a glass of milk every day not only provides you with the right dose of calcium but also other vital nutrients such as protein, phosphorus, potassium, iodine, riboflavin and pantothenic acid.

It helps meet the daily requirement for Vitamin B12, especially for vegetarians. Milk also aids in brain development, maintaining healthy blood pressure, supporting healthy immune function and keeping muscles, bones and teeth strong.
Interestingly, World Milk Day is observed on every year of June 1, and it was created in the year 2001 by the Food and Agriculture Organisation of the United Nations to promote the benefits of dairy for people around the world.
Milk is majorly known for its ability to support bone health, and it is an excellent source of calcium, a mineral vital for building and maintaining strong bones and teeth. Calcium is readily absorbed from milk and it ensures optimal bone density and prevents conditions such as osteoporosis and dental problems.
Milk is a complete protein source, providing all essential amino acids required for muscle development and repair.
Protein is crucial for the growth and maintenance of muscles, making milk an excellent choice for athletes, bodybuilders, and individuals aiming to increase muscle mass, and regular milk consumption can also aid in post-workout muscle recovery.
The moo juice contains saturated fats, research suggests that moderate milk consumption does not adversely affect heart health.
Some studies even suggest that the consumption of dairy products, including milk, may lower the risk of cardiovascular diseases. The combination of calcium, potassium, and magnesium found in milk helps to maintain healthy blood pressure levels, reducing the risk of hypertension and promoting cardiovascular well-being.
Milk is a whole package of nutrient-rich beverages that offers a multitude of health benefits. The combination of essential nutrients in milk supports heart health, hydration, and optimal nutrient absorption.
To note, individuals' tolerances and dietary preferences may vary. It is advisable to choose low-fat or fat-free milk options if watching calorie and fat intake.
Ultimately, incorporating milk into a balanced diet can contribute to overall health and well-being.
Image Source: Pixabay