WWE Stars Nikki Bella, Dwayne Johnson And John Cena Express Grief On Wrestler Shad Gaspard's Death
WWE Star Shad Gaspard died by drowning in the ocean while he was out for a swim with his son. As the news of his demise made it to the internet, Nikki Bella and Dwayne Johnson took to social media to pay their tributes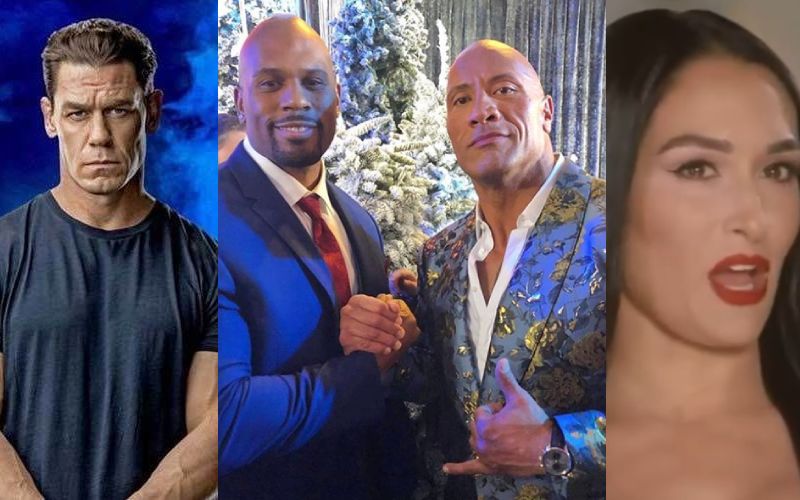 WWE Star Shad Gaspard passed away by drowning in the ocean. Four days ago, he was out at Venice Beach swimming with his 10-year-old son. A rip current hit while they were swimming and Shad signalled lifeguards to save his son first. The wrestler then went missing and it was yesterday that the reports of a body being found on the shore of Venice beach made it to the headlines. The body's description matched that with Shad and he was declared dead. Now, his friends, Nikki Bella and Dwayne Johnson took to their respective social media accounts to mourn Shad's death.
Nikki Bella shared a few pictures of Shad with his family and recalled how he always used to make people laugh. She wrote how he always used to support women wrestlers by boosting their spirits by involving them in matches and storylines. Calling him an unforgettable person, she wrote, "I've be so extremely saddened by the news of Shad Gaspard @shadbeast13 His soul is magical. He always spread the light. Every room he walked into he made it shine. Always smiling, always making people laugh. The time I was around him at WWE I never saw him have a bad day. And something I'll never forget was how he was always for the WWE women, lifting their spirits up, involving them in his matches and storylines and always just being so encouraging to us even when we would come back from our two minute matches. He was always an unforgettable person." Nikki Bella also called him a true hero as he saved his son first.
Dwayne Johnson aka The Rock too spoke about a father's love for his kid as Shad saved the life of his son and extended deepest condolences to his family. He attached a picture in which we see him posing with Shad along with his tribute.
Image Source: Instagram/therock/thenikkibella/Twitter/JohnCena