YouTubers CarryMinati-Bhuvan Bam-Ashish Chanchalani Get A Makeover As Some Beautiful Women In THESE Fan-Made Pics; Who's Your Pick?
Want to see how YouTubers CarryMinati, Ashish Chanchalani and Bhuvan Bam would look like women? Well, you can't afford to miss this story then!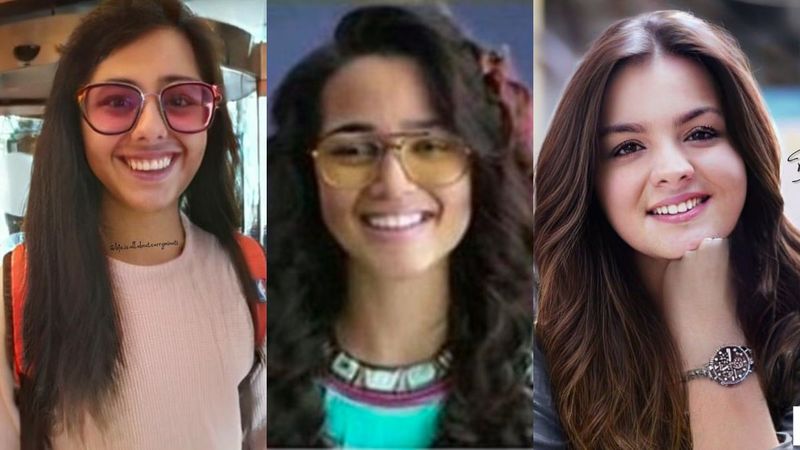 It won't be wrong to say that in today's time, a YouTuber is more or less similarly popular as a TV or a film star. With so much entertainment, innovation and creativity in their content, the fan following of some YouTubers has reached sky-high in today's time. The list includes Ashish Chanchalani, Bhuvan Bam AKA BB Ki Vines and Ajey Nagar AKA CarryMinati among several others. Well, these three are almost everyone's hot favourite and all the comments by millions of fans serve as enough proof. This piece, however, is not about the trio's newly-released video or anything of that sort but rather their makeover as women. Yes, you read that right!
In a couple of amusingly beautiful pictures shared by CarryMinati and Ashish Chanchlani on their social media, we got a glimpse into how these dudes would look like women and the outcome is quite pretty. First, CarryMinati shared his picture with long tresses, a pair of pink shades and his wide smile. Well, the Yalgaar rapper was quite surprised to wake to up to this, at least that's what his caption hinted it. "WTF," wrote Carry. Well, Bhuvan Bam was quick to suggest him a female name by commenting, "Ajita Nagariya." In response to the same, Carry shared BB's avatar as a woman and he too gave him a feminine name. "Satyam Shivam Sundaram," wrote the YouTuber along with sharing a picture of BB in long, highlighted hair and a cute smile. Well, fans were to poke fun at the duo by calling them sexy, beautiful and whatnot. Some even hit on the two.
Coming to Ashish, his picture as a woman looked pretty convincing. Ashish as a lady with long hair, makeup and a wide smile was quite gorgeous.
Check out the pictures below:
Well, his caption was even hilarious. "Hi, only accepting proposals from Bollywood stars, kindly comment. Thank you. Also thank you Diti Naskar for this edit. (Okay you guys have chance, cheesiest and creepiest comment wins a date with me)," wrote Ashish.
Hilariously gorgeous, aren't they?
image source: twitter/carryminati; instagram/ashishchanchlani