Yuvraj Singh Soaks In Vitamin Sea With Bikini-Clad Hazel Keech And Sagarika Ghatge In This Throwback Beach Picture
Just a while ago, we stumbled upon a throwback beach-y picture of Sagarika Ghatge, Hazel Keech and Yuvraj Singh and oh boy, we are can't wait for #GoCoronaGo. The throwback picture in question is the time when Sagarika and Hazel had gone on a week-long trip to Maldives. The beach bums – Sagarika and Hazel celebrated the 40th birthday of cricketer Zaheer Khan at the tropical paradise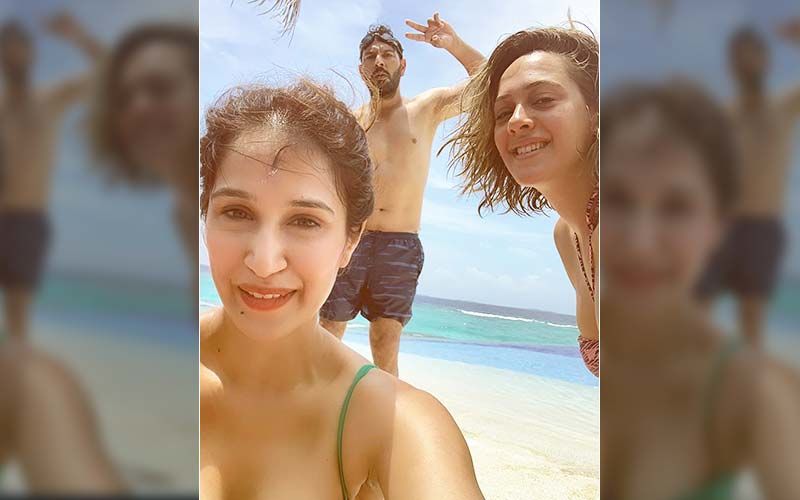 Just a while ago, we stumbled upon a throwback beach-y picture of Sagarika Ghatge, Hazel Keech and Yuvraj Singh and oh boy, we are tempted as hell! Since we are locked inside our house for a month now due to the outbreak of the novel Coronavirus, seeing the pictures of beach is surely making us go, 'beach, please!' Moving on from our temptation, the throwback picture in question is the time when Sagarika Ghatge and Hazel Keech had gone on a week-long trip, where they were enjoying the best time together in Maldives.
The beach bums – Sagarika and Hazel celebrated the 40th birthday of Sagarika's husband and cricketer Zaheer Khan at the tropical paradise. In the picture, the Chak De India actress is seen wearing a green bikini top while Hazel is seen wearing a printed pink bikini. As the two ladies flash their warm smile for a selfie, Hazel's hubby Yuvraj Singh who is seen in his shorts was rather seen in a little goofy mood.
Other than Hazel, her husband and cricketer Yuvraj Singh, Sagarika and Zaheer were also joined by and many more cricket stars with their wives. Ajit Agarkar, Ashish Nehra, joined the vacation with their families.

Not just for this Maldives tour, interestingly, we have seen these couples - Sagarika-Zaheer and Hazel-Yuvraj on multiple vacation tours. After exploring Maldives, we saw them in Budapest and since they are known to be the best of friends, seeing them together only made us happy. Hazel and Yuvraj got married in 2016 while Zaheer and Sagarika tied the knot in November 2017.
Image source: Instagram/ filmykalakar