Yuzvendra Chahal Requests 'Bhabhi' Anushka Sharma To Say 'Opening Kara Na Chahal Ko', Next Time She Makes A Video Heckling Viral Kohli
Cricketer Yuzvendra Chahal has a hilarious request after Anushka Sharma's 'aye Virat, chauka maar na' video mimicking Virat Kohli's fans went viral, check it out!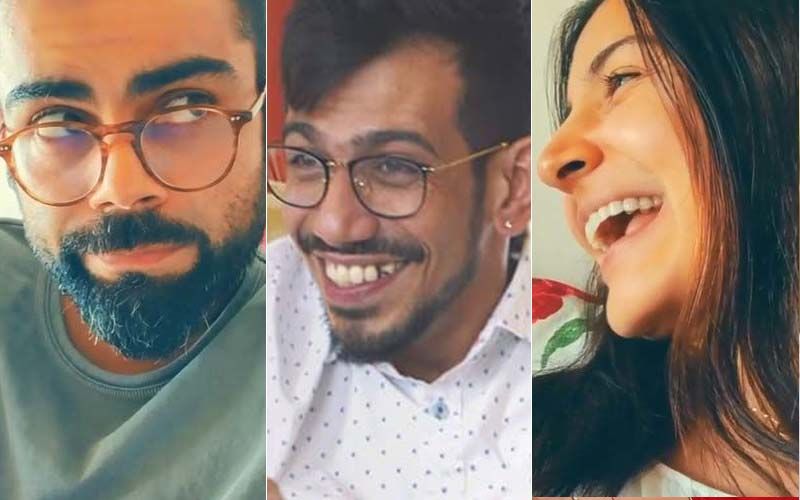 Coronavirus lockdown has brought out the best of humour on social media from everyone, including all the sportsmen. One of the most active cricketers on social media has been Yuzvendra Chahal and recently has gathered quite a lot of following. Apparently the cancellation or postponement of every sporting event has been bringing out extra creativity from everyone on social media. Last week Anushka Sharma has posted a video on Instagram involving the cricket superstar Virat Kohli which went completely viral on the internet and Yuzvendra Chahal has now joined in the fun by commenting on it.
Anushka Sharma had shared a video on her Instagram handle, where she can be seen teasing Virat Kohli mimicking a certain type of fans he has. In the video, she can be seen yelling, "Aye Kohli, chaukaa maar na', repeating it over and over. Virat Kohli though remains unamused and gives her a priceless expression at the end of the video. The hilarious video elicited a lot of comments from various celebrities, but Yuzvendra Chahal's comment on the post grabbed our attention.
On the post he commented saying: "Next time bhabhi please say chahal ok opening Kara na chahal ko I wish aapki sun le (Please ask him to make me open next time, maybe he will listen to you)."
Image Source: Instagram/anushkasharma/yuzi_chahal23