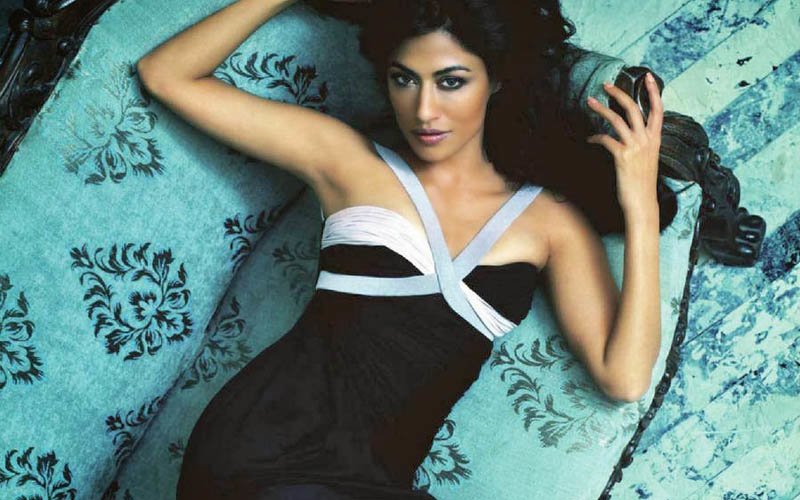 Your browser does not support the video tag.
It's not easy to do an intimate scene, and it's not easy to work when Kushan Nandy helms a film. Chitrangada Singh would immediately endorse on the latter. Buzz is, the actress has had a traumatic time in Lucknow shooting for his film Babumoshai Bandookbaaz since the past six days. And now, she has kicked the film and landed in Mumbai.

The actress landed at Santacruz airport around 3 pm and headed straight to her Andheri house. SpotboyE has it that Swara Bhaskar had been summoned to step into Chitrangada's shoes. For those who think that Swara will accept the SOS call, think again! The fiesty Swara declined the offer this morning; she liked the script but not her part.

Back to the Lucknow set. Let's tell you the grapevine on the Chitrangada-Nawaz intimate scene.

Moving on to our source who reveals: "Kushan got a bit too engaged in the scene in question, which required Nawaz to only pull Chitrangda roughly on the bed and realise that someone is watching them. Kushan was not happy with the first take. He thundered: Chitrangda, you ought to get literally on top of Nawaz. Tange ragdo and sex karo."

The Inkaar actress went into a tizzy and didn't know where to look. She had to pinch herself if she had heard it right.

Adds the source, "Chitrangda told Nandy that how can he speak to her so outrageously while giving directions about an intimate scene in front of the entire unit. Kushan replied: Okay, let's talk it out aside. But by then, Chitrangda had lost it. She shot back: Now that you have started it in front of so many people, why end it in a place away from them? What do you think of yourself, Kushan?"

A friend of Kushan however says, "Blatant lies. These allegations are false. Chitrangda was continuously arguing on the scenes. We don't make erotic films. Directors get involved in their scenes and exaggerate a bit to get the best out of their actors. Chitrangda was not performing well, the film was suffering and we asked her to leave. She has too much attitude and not only wanted changes in the script but even reported late on the sets."

Back to the grapevine. The gentleman that he is, Nawaz, intervened- but Kushan was not convinced.

Chitrangda completed the shot in 3 takes and left the set in tears. After that, she had a long chat with Nawaz and informed him that she is quitting the film.

Actually, Chitrangda and Kushan had a rough equation right from the beginning of the film. We hear, she was not happy with the costumes he was giving her. The Inkaar actress was told to wear petticoats and low-cut blouses for some scenes, to which she objected saying that 'aajkal toh gareeb log bhi apne aapko ek saree se dhak lete hain'.

Says the source, "Chitrangda had actually pointed out to Kushan that she was not ready to wear petticoats and low-cut blouses in the first schedule in West Bengal itself, but Kushan again came up with the same demand in Lucknow."

For those who've come in late, Babumoshai Bandookbaaz had hit a major roadblock due to financial problems. The film also faced a lot of resistance while shooting in West Bengal last year, following which there was speculation that Nandy had shelved the project.

And wait till you hear this! We hear, Kushan even explained to Chitrangda that why she should wear low-cut blouses in his film. His justification: Didn't you wear them in Desi Boyz? Chitrangda turned around and said: I did that for an Akshay Kumar commercial flick where they took long shots of mine, you are making an art film and taking close-ups. Is this some ficking erotic shit?"

At the time of going online, Chitrangda's replacement had still not been found.


Thumbnail Image Source: cinelokam