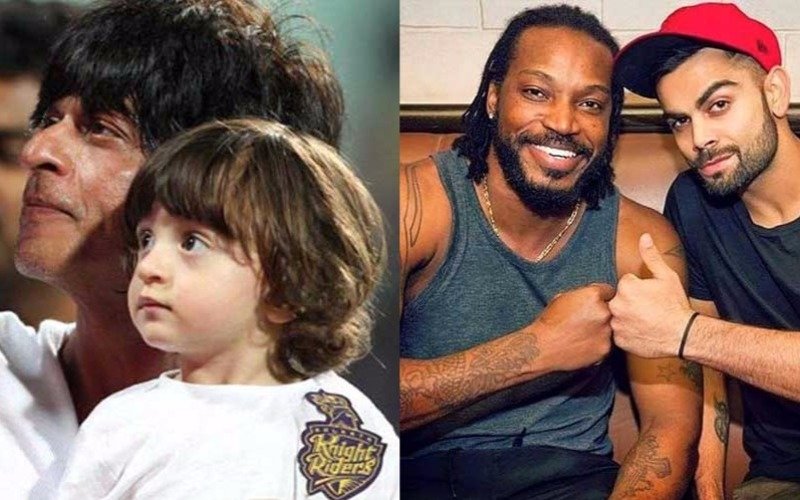 Here's another episode of Social Butterfly.
First up we have team Housefull 3, who are leaving no stone unturned to promote their film. Akshay Kumar, Abhishek Bachchan and Riteish Deshmukh were seen posing for a picture sitting in a bathtub. Jacqueline Fernandez, however, photobombed the perfect picture.
Shah Rukh Khan who has been banned from taking and posting pictures of his family just can't snap out of the bad habit. He sly tweets pictures of his kids Suhana and Abram on the latter's birthday.

Karan Johar brought in his 44th birthday in London posed happily with Shweta Nanda and her daughter Navya Naveli.

Also, Virat Kohli, Mandeep Singh and Chris Gayle look super dishy as they dance the night away to a killer Punjabi track. Don't miss the video!
Thumbnail Image Source: wattpad, tufing