Adda Song Ami Chini Go: This Rock Version Is All About Rediscovering Kolkata City
The song begins with a visual of the Howrah Bridge and famous places which reflect Bengali culture. The song features Soumitra Chatterjee, Rittika Paul, Sourav Das, Saayoni Ghosh, Indrasish Roy, and Prantik Banerjee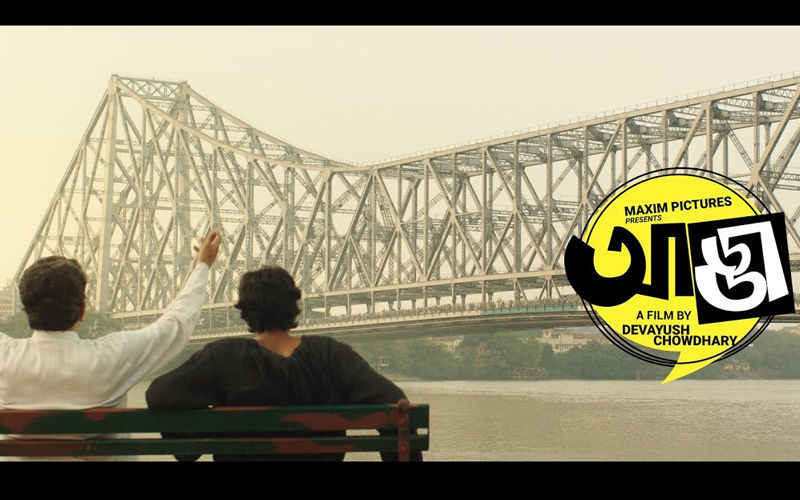 Devayush Chowdhary's first film Adda is all set to release on this Friday, i.e. September 13. The filmmakers have launched the first song titled 'Ami Chini Go' which is a rock version of Rabindranath Tagore's most popular songs.

The song is representation of the urban pulse of Kolkata with glimpses of the multiple narratives that it is going to present. The song is about rediscovering yourself, rediscovering your city, and rediscovering the very meaning of Bangaliyana in today's day and age.

Listen to the track here:
The song, sung by Moitra, begins with a visual of the Howrah Bridge and throughout the song there are glimpses of famous places which reflect Bengali culture. The song features Soumitra Chatterjee, Rittika Paul, Sourav Das, Saayoni Ghosh, Indrasish Roy and Prantik Banerjee.

Adda is modern day fable of love, friendship, Karma and Catharsis set in the City of Joy, Kolkata. The film is produced by Maxim Pictures & Reeldrama Productions.
Watch the trailer here:
Indrasish debuted with Kaushik Ganguly's Rang Milanti. He played the character Tito in the film, a passionate film buff and aspiring director with ambitious dreams of winning a Palme d'Or and an Oscar in the near future, who is in love with an ad-agency employee, Kamalika (Ridhima Ghosh). He shared the screen with acclaimed actors like Churni Ganguly, Saswata Chatterjee and others like Gaurav Chakraborty, Gourab Chatterjee, Ridhima Ghosh, and Tanaji Dasgupta.


Image Source:- youtube/maximpictures