Shoteroi September First 'Sohag Chand' Song Out: This Folk Foot Tapping Wedding Dance Number Will Make You Dance
The first song 'Sohag Chand' has some quirky lyrics which will make you shake your booty. Amitava Bhattacharya has directed the movie will hit the silver screen on September 13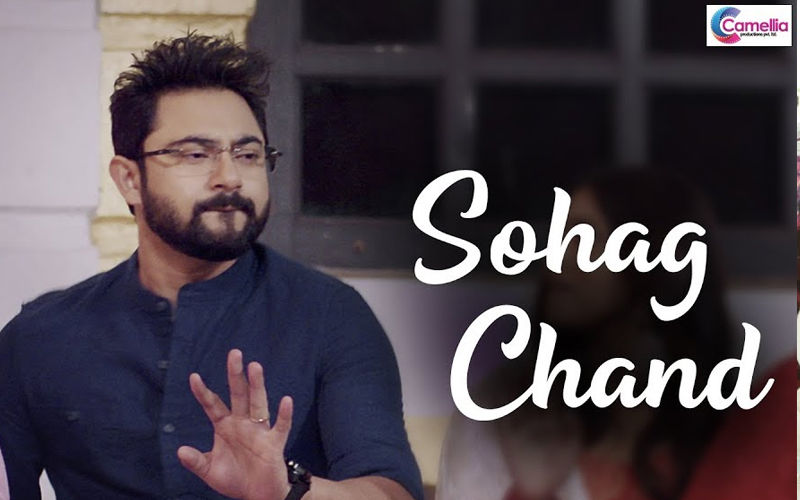 Soham Chakraborty, Aruninam Gosh starrer upcoming film Shoteroi September first song 'Sohag Chand' has been released and the song has some quirky lyrics. Moreover, the electrifying beats of dhol will surely make you shake your booty.

Camellia Productions released the song on its official Twitter handle, "বাংলা লোকগীতির এক চিরস্মরণীয় গান #SohagChaand, @rupankarbagchi-র কণ্ঠে ও @savvygupta-র পরিচালনায় এক সম্পূর্ণ নতুন রূপে ফিরে এলো #17thSeptember-এ'"
Listen to the track here:
Sohag Chand is a recreated version of the popular folk song by the same name with some additional lyrics written by Akash Chakraborty. Savvy has composed the song and singer Rupankar Bagchi has maintained the cheerful spirit of the song.

The song sees a family get together where all the family members are celebrating over a marriage function.

Amitava Bhattacharya has directed the movie 'Shoteroi September'. The trailer starts with lead couple romancing and singing songs. Later they got married and real trouble starts as they keep on fight with each other. And finally one day they decide to take divorce. Will they take divorce and end their marriage?

Meanwhile, Soham Chakraborty and Arunima Ghosh pair was last seen in Ranjan Ghosh's Rong Beronger Korhi." Arunima Ghosh has recently opted out of Mitin Mashi directed by Arindam Sil.

Meanwhile, Soham Chakraborty's will be next seen in Raj Chakraborty's upcoming political drama 'Hey Garvodharini'.Apart rom Soham, the film will feature Subhashree Ganguly, Ritwick Chakraborty, Parno Mitra, and Swatilekha Sengupta.


Image Source:- twitter/CamelliaFilms/status/youtube/zeemusicbangla