Amazon Rainforest Fires: Leonardo Di Caprio Pours In 5 Million USD For Relief Work
Hollywood actor Leonardo Di Caprio's Earth Alliance Fund will make a massive donation of 5 Million USD for Amazon restoration including help to local communities who protect the area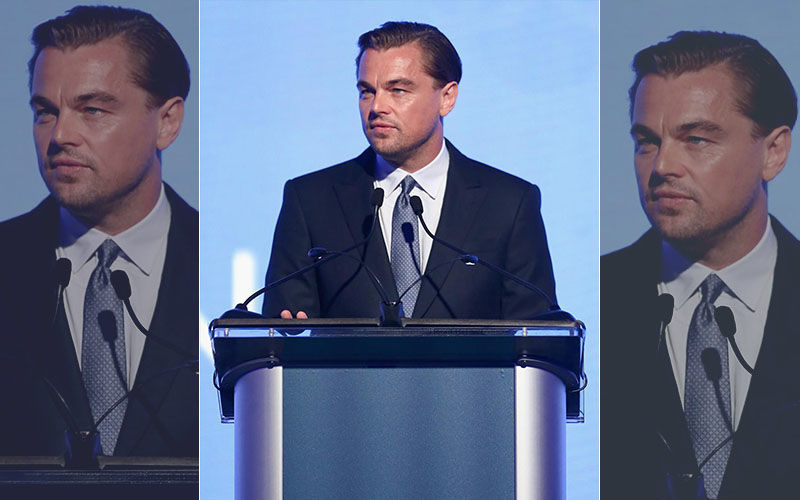 SpotboyE.com recently brought you Bollywood celebrities' reaction to the raging Amazon fire; now one of Hollywood's A-lister, who is not only known for his acting prowess but also his generosity, has offered wings to the area that is waiting to be rehabilitated. The actor's charity group Earth Alliance Fund recently announced that it's going to donate a massive amount of 5 million USD for Amazon restoration this also includes rehabilitation of local communities who protect the rainforest area through their immediate launch of 'Amazon Forest Fund'
As per ET, Amazon Forest Fund spoke on their newly created website that, "The Amazon rainforest is on fire, with more than 9,000 wildfires scorching delicate, irreplaceable landscapes across Brazil this week -- year to date, more than 72,000 fires have been reported by Brazil's National Institute for Space Research (INPE). This is a significant increase from the 40,000 fires in Brazil at this point last year."
The group also stated further that the fund raised, "will be distributed directly to local partners and the indigenous communities protecting the Amazon, the incredible diversity of wildlife that lives there, and the health of the planet overall."
During the fire broke out the actor even posted a picture of the Amazon Rainforest Area engulfed in fumes on his Instagram account with the caption, "#Regram #RG@earthalliance #EarthAlliance, launched in July by @LeonardoDiCaprio, Laurene Powell Jobs, and Brian Sheth, has formed an emergency Amazon Forest Fund with a commitment of $5 million dollars to focus critical resources for indigenous communities and other local partners working to protect the life-sustaining biodiversity of the Amazon against the surge of fires currently burning across the region. Join Us. 100 percent of your donation will go to partners who are working on the ground to protect the Amazon. Earth Alliance is committed to helping protect the natural world. We are deeply concerned about the ongoing crisis in the Amazon, which highlights the delicate balance of climate, biodiversity, and the wellbeing of indigenous peoples. To learn more or to donate, please visit ealliance.org/amazonfund."
As per CBS News, there are a lot of other organizations who are currently working to raise awareness about the grave issue and generate funds for the same. We hope with so much support from every corner Amazon will regain its natural beauty once again.
Image Source: Instagram/Leonardo Di Caprio