Actress Koel Mallick Shares Her Childhood Picture In Saree On Instagram
Last year, Koel Mallick two thriller films were released. Mitin Mashi in which she essayed the role of a detective was also appreciated by everyone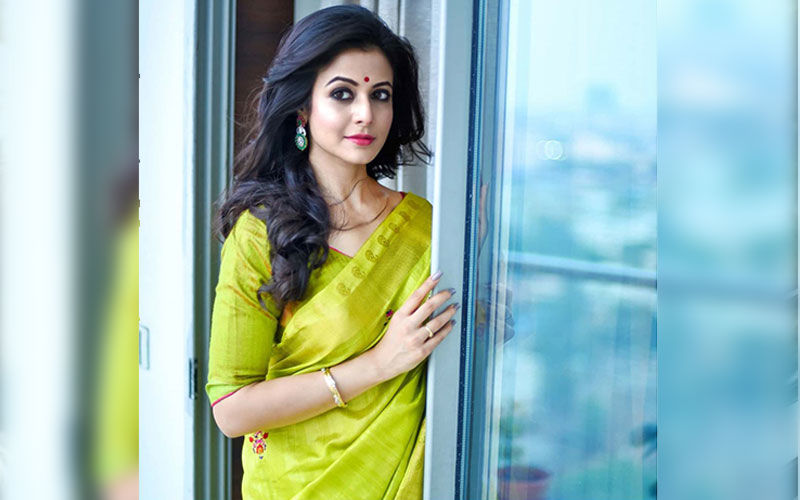 Actress Koel Mallick is fond of sarees and her pictures are proof of that. The actress never misses a chance of wearing the six yards of beauty. And the actress carries also very beautifully. Recently, she shared a childhood picture in saree on social media.

Koel Mallick is seen with her friend and she is wearing a saree. "Class 5 Saraswati pujor shajuguju ..tore Bhawanipore barir barandaye..mon e porey," Koel Mallick captioned the picture.
Koel Mallick has revealed a good news that she is soon going to be mother. She will be next seen in Rawkto Rawhoshyo. The film is a story of a woman who is in search of her child. The struggles of her reaching to her. Koel Mallick has earlier also proved her skills in last year Mitin Mashi.

The trailer opens with showing Koel Mallick at her radio station. She receives a call from a child but is not able to understand. Suddenly her child went missing and Koel Mallick lodges a police complaint. But the police is not able to find her child. In between the video shows how helpful Koel is and people loves her. The film is about the rare blood mafia which her child has. How will Koel Mallick get her child?

Watch the trailer here:

Last year, Koel Mallick two thriller films were released. Mitin Mashi in which she essayed the role of a detective was also appreciated by everyone. Directed by Arindam Sil, the film became an inspiration for many women and also brought many laurels. It also travelled to many film festivals.


Image Source:- Instagram/yourkoel