Amazon Rainforest Fires: Actor Jeet Share Concern On Social Media, Hopes To Get Control Soon
Not just Indian celebrities, even Hollywood stars have also raised their concern on the alarming issue. Amazon Rain forest or the Amazon jungle is on fire for the past three weeks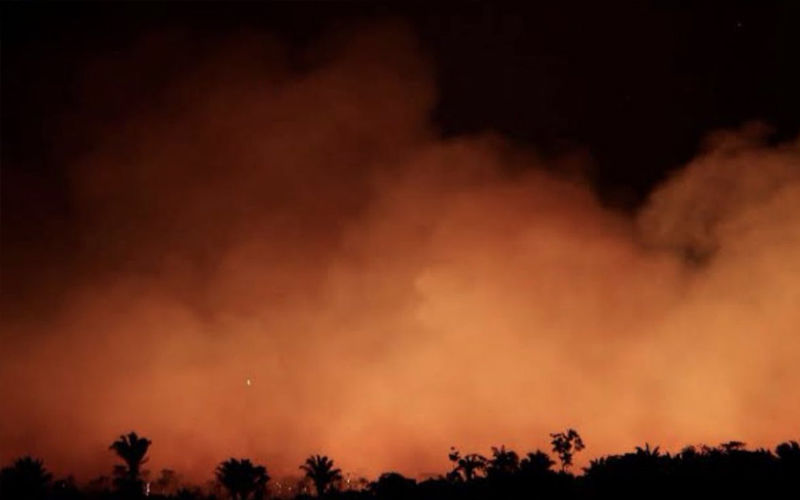 The Amazon Rain forest or the Amazon Jungle, the world's largest rain forest, is on fire for the past three weeks. Large parts of the forest which are said to be the lungs of mother earth have turned into ashes.

Apart from the common people, various Bollywood celebrities took to their social media handles to express their grief. Bengali actor Jeet also took to his official Twitter handle and wrote, "Saddened to know fire caught in #AmazonRainforest. And it's been about 3weeks. Learned it produces 20% of World's oxygen and 1/5 of Earth's freshwater. Hope this contamination gets soon in control. #Amazon."
As per the reports of Brazil's Research Center about 72,834 fire has been detected in the rain forest from January 2019 to August 2019.

People have started raising awareness about the negative impacts of the fire. Not just Indian celebrities, even Hollywood stars such as Lady Gaga, Ariana Grande, Demi Lovato, Jayden Smith, Kendall Jenner, and others have also raised their concern on the alarming issue.

The Amazon forest creates 20% of the planet's oxygen, and the 16-day fire is also frightening for the world's environment. So far, the whole issue is not being paid much attention by the international media.


Image Source:- twitter.com/jeet30/status