Asian Film Festival 2019: Ranjan Ghosh's 'Ahaa Re' Starring Rituparna Sengupta, Arifin Shuvoo Is Official Selection
Ahaa Re is a film that revolves around two cooks, who are master, come together and discover love. The film also explores religious identities and how it is affecting human life. The film was appreciated by everyone and was also part of many film festivals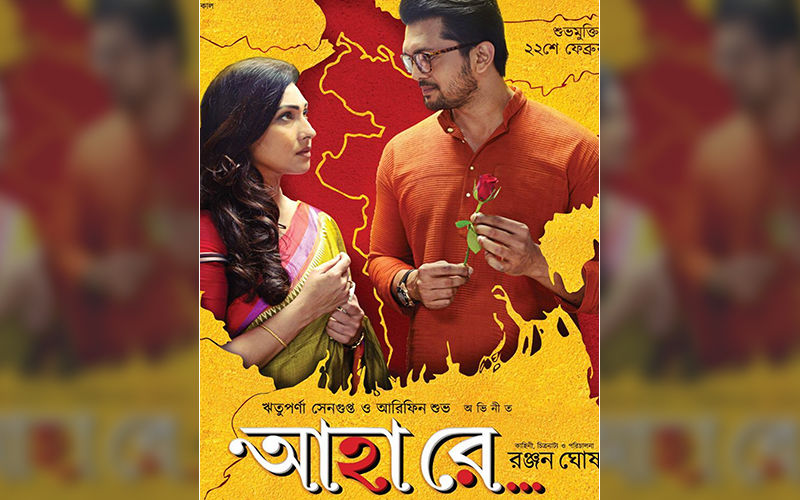 Ranjan Ghosh directorial 'Ahaa Re' continues to bring laurels even after so many months of release. The film is still successful is garnering appreciation from all corners and has been part of many films festivals. The film stars Rituparna Sengupta and Bangladeshi actor Arifin Shuvoo in the lead role.
The news was reported by The Times of India. Ahaa Re is an official selection of Third Eye Asian Film Festival to be held in Mumbai. The festival is scheduled to be held in March next year.
This movie even marks actress Rituparna Sengupta's entry into production. The film story revolves around a Muslim chef from Dhaka (Arifin Shuvoo) and a Hindu home cook from Calcutta (Rituparna Sengupta). She best when cooking traditional Bengali cuisine while Arifin is a master of Bangladeshi dishes. However, both meet and discover love for each other through cooking.
The film is a visual treat of various dishes from India and Bangladesh. The scenes of a 5-star chef cooking a sophisticated dish in a restaurant kitchen and those of a middle-class woman cooking the traditional food at home all these are bound to make your mouth water and fill your heart with warmth.
Watch the trailer here:



image source:-twitter/taran_adarsh