Borunbabur Bondhu Release Date Change Again, Now Releasing On February 28
The film stars Soumitra Chatterjee, Arpita Chatterjee and Ritwick Chakraborty, Madhabi Mukhopadhyay, Paran Bondopadhyay, Sreelekha Mitra, Kaushik Sen, Bidipta Chakraborty in pivotal roles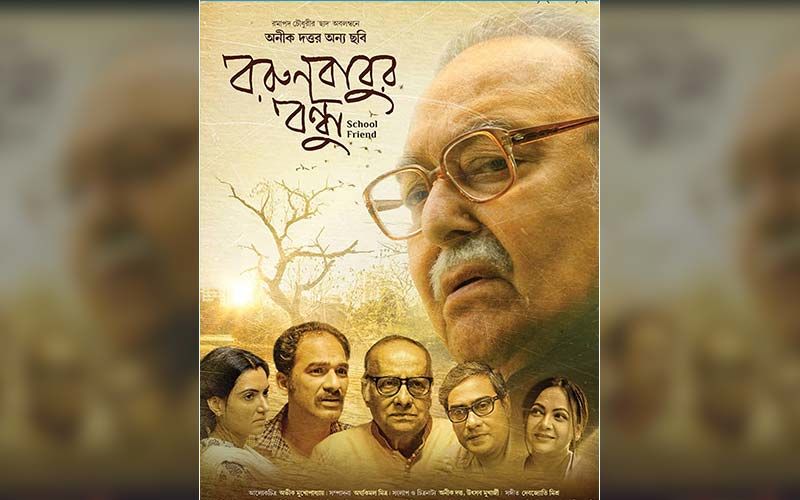 Anik Datta's next film Borunbabur Bondhu release date is constantly changing and once again the film release date is postponed. Now, the film is releasing on February 28. The film stars Soumitra Chatterjee, Arpita Chatterjee and Ritwick Chakraborty, Madhabi Mukhopadhyay, Paran Bondopadhyay, Sreelekha Mitra, Kaushik Sen, Bidipta Chakraborty in pivotal roles.
Surinder Films wrote, "হ্যাঁ, এই মাসেই আসছে সে, কবে? ফেব্রুয়ারির ২৮শে। #BorunbaburBondhu #Releasing28thFebruary."
The film release date has changed two times. Earlier, the film was scheduled to release on January 28, then on February 7 and now it is releasing February 28.
Talking about his film, Anik Datta had said that this film is a story of an old man who has disconnected himself from society. "The film even talks about friendship. Soumitra Chatterjee is playing the role of an old man and he is completely self-centred. He is not much interested in the outer world and likes to be himself," the director added.
The trailer opens up with the introduction of Soumitra Chatterjee who is visited by his friend. He has come with a letter telling that everyone is coming to visit him on his birthday. Then the scene shifts to his other family members who live in other cities and are planning to visit Soumitra Chatterjee on his birthday. But it is Soumitra Chatterjee who is longing for his friend. Will he come to meet him?
Watch the trailer here:
Image Source:-Instagram/surinderfilmsofficial