Brahma Janen Gopon Kommoti: Ritabhari Chakraborty Talks About Her Biggest Challenge
In the film, Ritabhari will be seen as many such work which is not allowed for women. She even performs marriage which as per Indian society is only done by the male gender. The film questions many genders based imbalance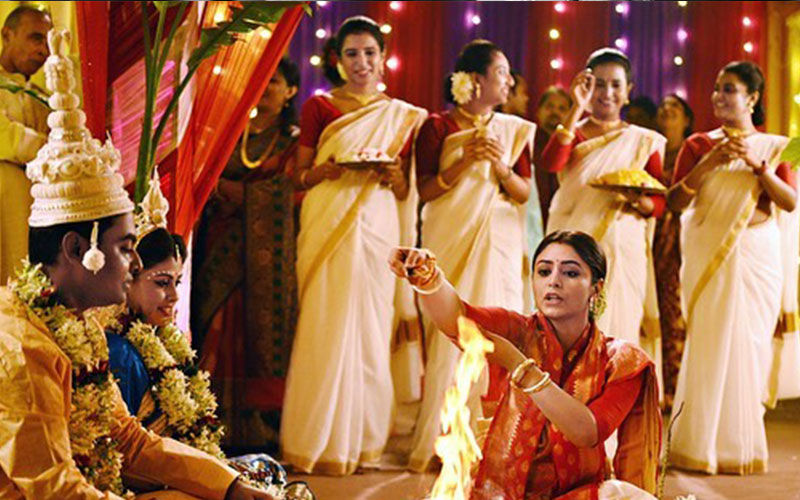 Brahma Janen Gopon Kommoti will be releasing on women day i.e. March 6 and ahead of its release, the filmmakers swing in full action to promote the film. The film, celebrate womanhood, stars Ritabhari Chakraborty and Soham Majumdar in the lead role.


Talking about her role and challenges, Ritabhari Chakraborty said that essaying the role of the priest was the biggest challenge in the film. "I have memorized the Sanskrit lines as I am playing the role of shabri. I needed to understand the meaning of the lines that were in Sanskrit. It was not easy and had put a lot of efforts," added Ritabhari.
Aritra Mukherjee directorial questions many age-old rituals which are prevalent in our society. The official poster of the film also shows a modern woman as a goddess who is capable of doing all work and in other words, she is portrayed as a multi-task woman.
The trailer of the film has released and has been praised from all corners. The trailer opens showing Ritabhari and Sohan meeting for marriage. They got married but Ritabhari profession is not much liked by her in-laws. Ritabhari carries priest profession which is not accepted by our society. Even her husband does not support her. How will Ritabhari fight with taboos is the film all about.


Image Source:- Instagram/ritabhari_chakraborty