Din Ratrir Golpo: Prosenjit Choudhury's Next Drama Is Bengal's First Film On Space
The film is all set for its release on February 28 and stars Supriti Choudhury, Rayati Bhattacheryee, Rajatava Dutta, Debesh Roy Chowdhury, Pradip Mukherjee and Sourav Chakraborty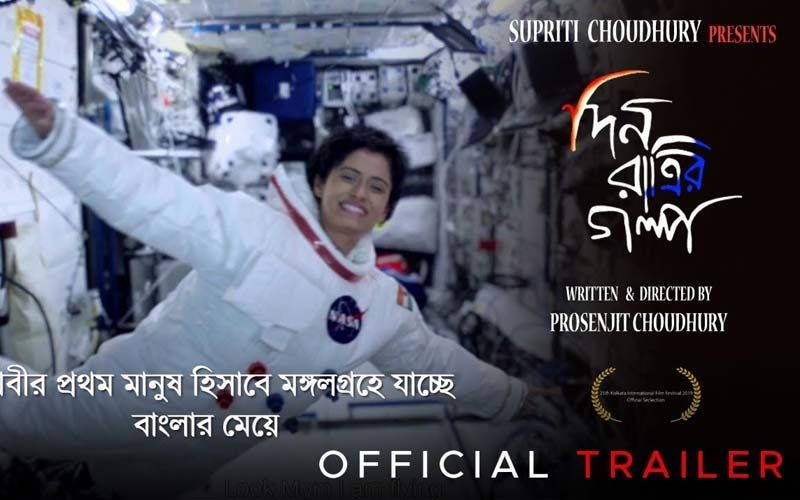 Prosenjit Choudhury is all set to release his next drama and it will be Bengal's first film on space. The film titled as Din Ratrir Golpo and stars Supriti Choudhury, Rayati Bhattacheryee, Rajatava Dutta, Debesh Roy Chowdhury, Pradip Mukherjee and Sourav Chakraborty.
As reported the film will tell a story of a nun who remembers two incidents of her life. The trailer of the film is released and it shows Rayati Bhattacheryee floating inside a spacecraft.
The trailer shows two stories-one stories involves Bhattacharya who is on a mission to Mars. But her parents doubt as there was no such announcement of the big initiative. Bhattacharya's parents are worried about their daughter.
And the second story is based on death. Rajatava Dutta narrates about death. Supriti, who is a nun, confesses the two incidents. In the first Suzane is seen informing the parents of the astronaut, in the second, she turns into the victim when she chooses to see inside a hidden room despite given warnings by Dutta.
The film is all set for its release on February 28. Rajatava Dutta was last seen in Zombiesthaan, first Bengali film on zombies.
Watch the trailer here:
image source:-youtube/Din Ratrir Golpo