Gumnaami: I Am Fortunate To Be Part Of This Film, Says Prosenjit Chatterjee
The movie which revolves around the three theories regarding the alleged death of Netaji Subhas Chandra Bose, is gaining an overwhelming response. The film is based on Gumnaami baba who was assumed to be the legendary freedom fighter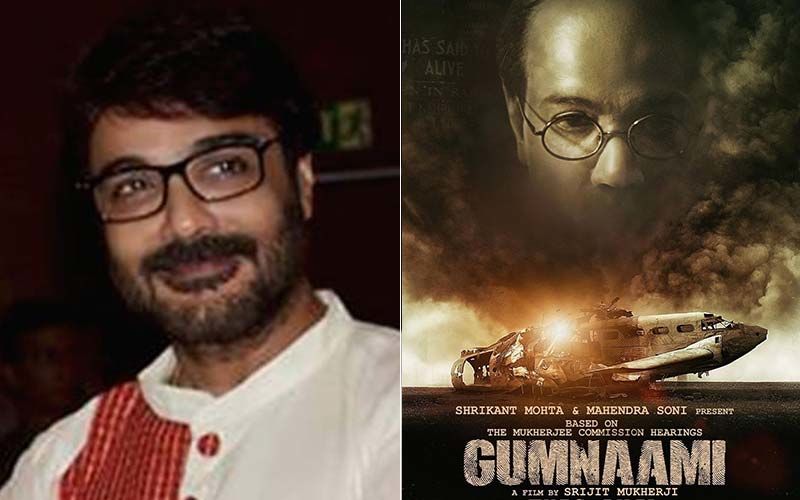 Prosenjit Chatterje who rose to fame with Gumnaami is very happy these days. The actor has essayed the role of freedom fighter Subhash Chandra Bose in the film. Among the four releases in Puja, Srijit Mukherji's Gumnaami has done retty well at the box-office.

Prosenjit said that Gumnaami is really special for me. "I have come out of my comfort zone for this film. I feel really fortunate to be a part of it," he said to Pycker.

The movie which revolves around the three theories regarding the alleged death of Netaji Subhas Chandra Bose, is gaining an overwhelming response. The film is based on Gumnaami baba who was assumed to be the legendary freedom fighter Netaji Subhas Chandra Bose. Baba led the life as Hindu saint in Faizabad in Uttar Pradesh in the 1970s or 80s. Netaji Bose died in a plane crash in 1945 which has been doubted by many.

There are lots of speculations about it but most of us are clueless about the truth behind these speculations. The film is based on the book named as "Conundrum" written by Anuj Dhar and Chandrachur Ghose which is actually based on the hearings of Mukherjee Commission.

The film will show three popular theories related with Netaji's death. These three theories are, he died in the plane crash in Taiwan, he died in Russia and the other theory is that he died at an older age while living a secret life as Gumnaami baba.


Image Source:-Instagram/prosenstar