Gumnaami is psychologically my toughest film yet, reveals director Srijit Mukherji
Prosenjit Chatterjee stars as Netaji Subhas Chandra Bose in Srijit Mukherji's film on the national hero's disappearance. Gumnaami has received rave reviews after its October 2 release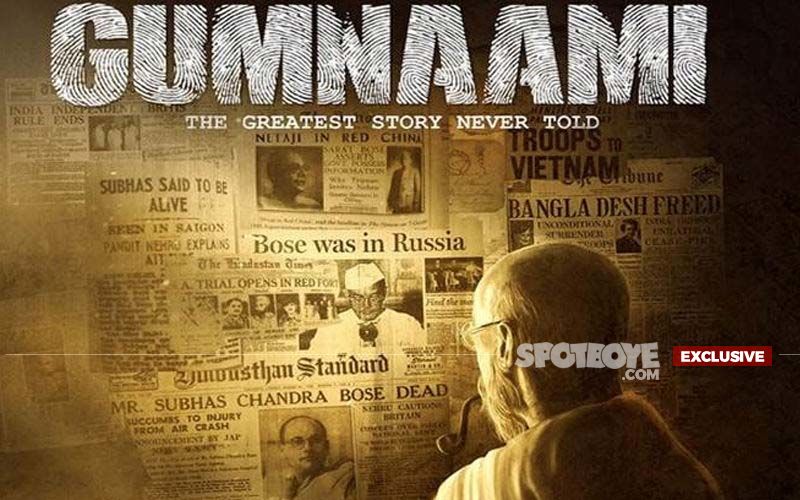 No Srijit Mukherji film goes unnoticed. The talented director is also hardly a stranger to controversy. However, his Durga Puja 2019 release Gumnaami has topped all controversy charts. From receiving death threats to retaliating against PILs, Srijit Mukherji has perhaps been the most hassled man in Bengal. No wonder then that he considers Gumnaami his most difficult film. "Logistically Yeti Obhijaan was much tougher. So were Zulfiqar, Mishawr Rawhoshyo and Rajkahini. But if you're talking about the amount of mental stress and non-cinematic concerns I had to handle, in that psychological sense, yes, Gumnaami is my most difficult film ever," says Srijit.
Speaking to SpotboyE hours before the release of Gumnaami, Srijit Mukherji says, "Consider the enormity of the issue that I was tackling. A 74 year old deafening silence which has been perpetrated and patronised for political reasons. I have tried to break that silence by raising questions about the true liberator of India. This put a huge responsibility on my shoulders, which also makes Gumnaami psychologically my toughest film yet."
That Gumnaami was going to land him in troubled waters was a no-brainer. "I knew it was going to be tough. I knew sections of the Bose family would object, because not all of the theories portray them in good light. I expected political opposition as well. But expecting trouble and living through it are two different things. I'm happy to have successfully guided the ship through very, very rough waters into the harbour. Now it's up to the people to fight Netaji's battle or to treat Gumnaami as just another film, finish their tub of popcorn and wait for the next Friday release," says Srijit.
What would he want the audience reaction to be? Srijit explains, "I want that for the next twenty years at least, people should engage, debate, ask questions, quarrel. There should be enough turbulence in this matter to shake the powers to be, who have the keys to this secret. Make them release the secret and let the people of India know the final outcome of the true liberator."
Srijit Mukherji is a passionate film-maker and that passion is evident as he signs off, "Having done Gumnaami I know I've done something for my country. That is a feeling no one can take away from me. That is a feeling I will take to my funeral pyre. I'm sure a lot of people in my country will remember me just for making Gumnaami."


Image Source:- youtube/svf