Gumnaami: Srijit Mukherji Shares Video Of Unbelievable Transformation of Prosenjit Chatterjee To Netaji
Srijit Mukherji's directorial is expected to release in this puja. The film is based on Gumnaami baba who was assumed to be the legendary freedom fighter Netaji Subhash Chandra Bose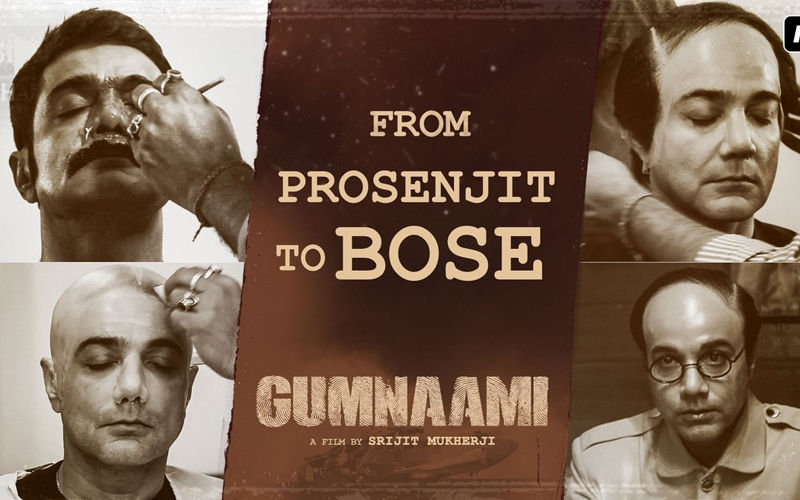 Ever since the teaser of Srjit Mukherji's controversial movie 'Gumnaami' has released, it has created a lot of buzz among the fans. The poster of the much of this highly-anticipated movie as expected it left everyone in complete awe. As soon as the official poster and teaser were released the Twitterati went gaga over this extraordinary story.

Taking the excitement level of the fans to another level, SVF has shared a video of the transformation of Prosenjit Chatterjee to Netaji Subhash Chandra Bose. In the video, Prosenjit is talking about the journey of Netaji and his transformation. The video is in Bengali.

"From @prosenjitbumba to #Bose, the unbelievable transformation and how it happened!," SVY tweeted.
Watch the exclusive video here:
The poster features Chatterjee as Bose and a crashed aircraft with smoke billowing out of it. The poster asks, "Did he die in the plane crash? Did he die in Russia? Did he die as ascetic?"

The teaser was released on August 15. The teaser opens with a voiceover claiming that Netaji Subhas Chandra Bose died in an airplane crash in 1945.

However, there were many speculations that he was captured by Russia where he was tortured to death.

The teaser shows a glimpse of Mahatma Gandhi sent a telegram to Bose's family requesting them to stop Bose's funeral ceremony and instigating that maybe Bose is alive. The voiceover further explains that there are theories that Bose did return to India but started living as a monk. The combination of these two incidents inspires Mukherji's film into a present-day courtroom drama as they as try to decode the legend of Gumnami Baba.

Watch the teaser here:
The film is based on Gumnaami baba who was assumed to be the legendary freedom fighter Netaji Subhas Chandra Bose. Baba led the life as Hindu saint in Faizabad in Uttar Pradesh in the 1970s or 80s. Netaji Bose died in a plane crash in 1945 which has been doubted by many.


Image Source:- twitter/SVFsocial/status/youtube/SVF