Kaushik Ganguly's Bijoya Starring Abir Chatterjee, Jaya Ahsan To Be Screened At Bangla Cine Utsav 2019
Bijoya is a sequel to his National Award winning 2017 film Bishorjan. Bijoya takes forward Bishorjon's ending and the events of the second film are heavily dependent on those of the first. The film will be screened in New Delhi on September 14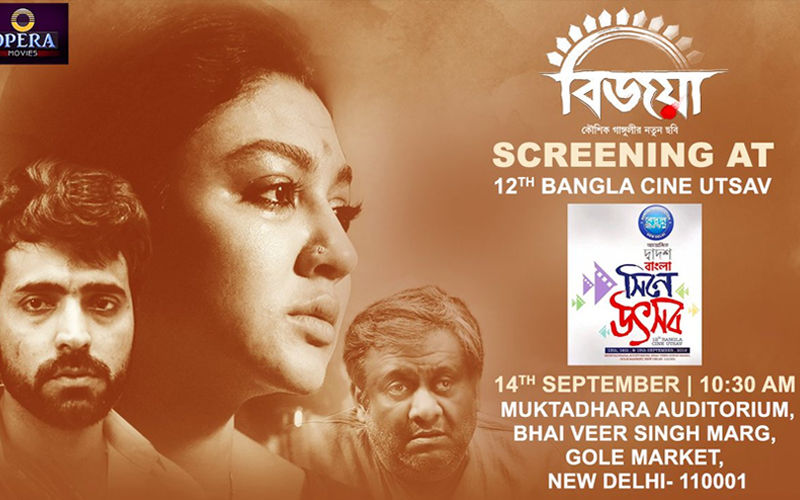 There is good news for director Kaushik Ganguly whose movie Bijoya which is a sequel to his National Award winning 2017 film Bishorjan will be screened at Bangla Cine Utsav 2019. The festival will be held in New Delhi on September 14.
Opera movies announced on Twitter, "For all our friends in New Delhi, we have great news for you all! @KGunedited's masterpiece #Bijoya will be screened at the 12th Bangla Cine Utsav 2019, organized by the Bengal Association - New Delhi on 14th September! Hope to see you all there!"
Starring Abir Chatterjee, Jaya Ahsan has received good response from the audience. As per the story, it's been almost 4 years since Nasir Ali (Abir) met padma (jaya) and came back to India. Bijoya takes forward Bishorjon's ending. The movie opens up with Lau (Lama) very concerned about Ganesh Madal (Kaushik) and asking questions to the doctor regarding his heart condition.The doctor suggests Padma and Ganesh to go to Kolkata AMRI Hospital for better treatment. After consulting with a doctor at the hospital, she surprisingly meets Nasir who's eventually working there as a pharmacist. The story then unfolds as nasir came to know about his son and his heart condition.
The film was produced by Opera Productions. At the 64th National Film Awards 2017, Kaushik Ganguly's Bishorjon bagged the Best Bengali Film award.
Image Source:- twitter/OperaMovies