Pratim D Gupta's Shantilal O Projapoti Rohoshyo Is Selected As The Opening Film Of Brahmaputra Valley Film Festival
In the film, Ritwick plays Shantilal who is not a professional detective but he is a journalist in a newspaper. He turns out to be a detective when he gets involved in a mystery related to a superstar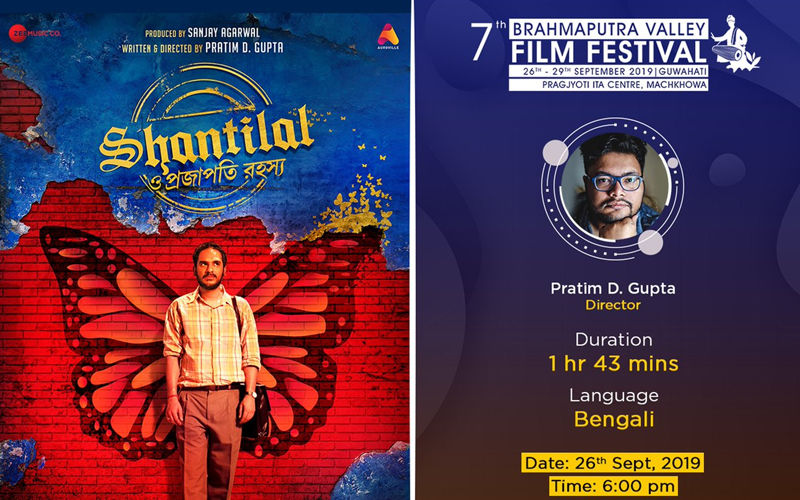 Pratim D Gupta is riding high as his directed Shantilal O Projapoti Rohoshyo has been selected as the opening film of Brahmaputra Valley Film Festival. The director has shared the news on the social media platform.

Pratim took to his official Twitter handle, "Huge honour for Shantilal O Projapoti Rohoshyo to be selected as the Opening Film of Brahmaputra Valley Film Festival in Guwahati. Congratulations to the entire team. @paoli_d @ArkoPravo19 @subhankarbhar @SubhajitEditor @RoyAnindit @adeepmanki."
Brahmaputra Valley Film Festival tweeted, "One of the best thriller mystery films in #Bengali, in recent times, @PratimDGupta's 'Shantilal' is a detective story on the surface, which consistently breaks the tropes associated with the genre. This film will definitely manage to grow onto you!."
The film has been doing good on the box office. In the film, Ritwick plays Shantilal who is not a professional detective but he is a journalist in a newspaper. He turns out to be a detective when he gets involved in a mystery related to a superstar. Paoli Dam is playing the superstar role.

Meanwhile, Pratim D Gupta has announced his next directorial venture-a film titled Love Aaj Kal Porshu which will star Jisshu Sengupta in the lead role. Love Aaj Kaal Porshu will be a modern-day love story. It will show changing dynamics of man-woman relationships against a riveting backdrop.


Image Source:- twitter/PratimDGupta/status/BVFF_Guwahati/status