Prosenjit Chatterjee, Ritwick Chakraborty Starrer Jyeshtho Putro Completes One Year
The film has participated in many film festivals and brought many laurels to the director. In this film, Prosenjit Chatterjee and Ritwick Chakraborty had shared the screen space for the first time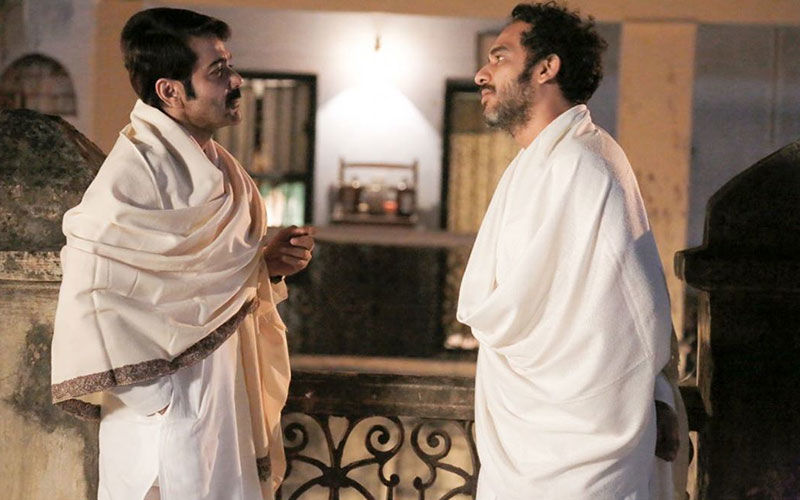 KaushikGanguly's film Jyeshtho Putro has completed one year today. The film stars Prosenjit Chatterjee, Ritwick Chakraborty, Gargi Roychowdhury, Sudipta Chakraborty and Daminee Benny Basu. Jyeshthoputro' is originally conceived by the late Rituparno Ghosh.


Surinder films tweeted, "Success বা stardom এই জিনিসগুলো কি জীবনের অনেক সমীকরণ বদলে দেয়? Celebrating 1 Year of #JyeshthoPutro."

The film has participated at many film festivals and brought many laurels to the director. The film is about Indrajit, a popular Tollywood star comes to his native town after his father's sudden death. Upon his arrival, hidden complexities within the family start spurting.
Ritwick Chakraborty, who has a drinking habit, is trying to bridge the ocean that has opened between him and his brother Indrajit. How he resolves the issues between his family and will he reconnects with them is the film all about.
In this film, Prosenjit Chatterjee and Ritwick Chakraborty had shared the screen space for the first time.


Image Source:- Instagram/nideas_creations