Riddhi Sen Post Thank You Message For Corona Warriors On Facebook
Riddhi Sen will be next seen in Bismillah which will be directed by Indraadip Dasgupta. Subhashree Ganguly will be featured opposite Riddhi Sen in the film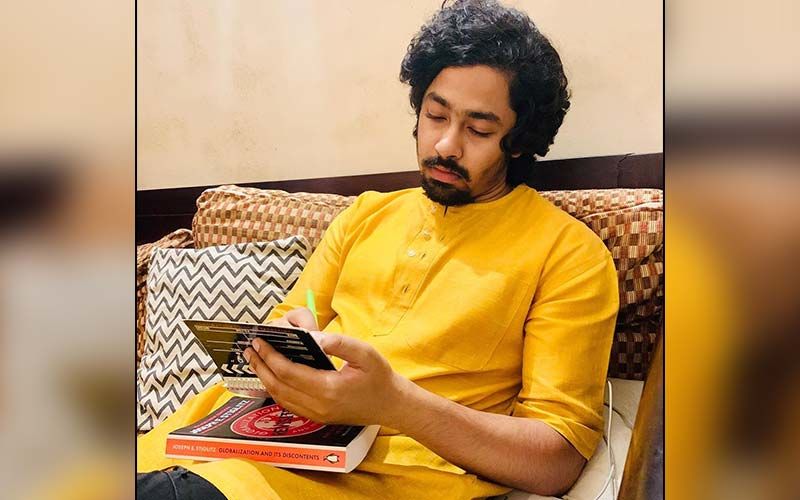 After Bollywood actor Akshay Kumar started a hashtag trend to say thank you to the coronavirus warriors, many celebrities joined him in this call. In this pandemic, doctors, police sweepers and many more are giving their services without thinking about themselves. Even Prime Minister Narendra Modi also asked people to clap and show their gratitude towards them on March 22.


Today, Tollywood actor Riddhi Sen also said a heartfelt thank you to the coronavirus warriors. He even pen down a message for them. "To all those Doctors and nurses fighting COVID 19, to the sweepers and cleaners cleaning our streets , to those housewives who are silently cooking and feeding so many people on the streets everyday , to those who are feeding the street dogs , to those who are working in medicine and grocery stores , to the police , to those who are pushing the vegetable carts everyday , to the news reporters , to many unknown faces who are forming groups for buying groceries and taking them to those who are unable to go out , to those working for Zomato and Swiggy , to all these fighters - শুভ নববর্ষ ! A heartfelt 'Thank you' to all these people for showing what 'selflessness' means."
Riddhi Sen will be next seen in Bismillah which will be directed by Indraadip Dasgupta. Subhashree Ganguly will be featured opposite Riddhi Sen in the film.
The film stars Riddhi Sen, Kaushik Ganguly, Subhashree Ganguly and Gaurav Chakrabarty in the lead role. However, Indraadip Dasgupta, next directorial Agantuk will be releasing this summer. The film poster has already released.


Agantuk film story revolves around the life of an elderly woman, who is found dead in her residence. Is it a murder or an accident? How things unfold after the murder is what the film is all about. Abir Chatterjee will be seen playing a key role. Actress Sohini Sarkar is playing the role of an elderly woman.



Image Source:- instagram/riddhi_sen_