Santu Mukhopadhyay Passes Away: Celebrities Mourn Sad Demise Of Veteran Actor
The actor is survived by a daughter, actress Swastika Mukherjee. Santu Mukhopadhyay was suffering from multiple ailments and had acted in more than 100 films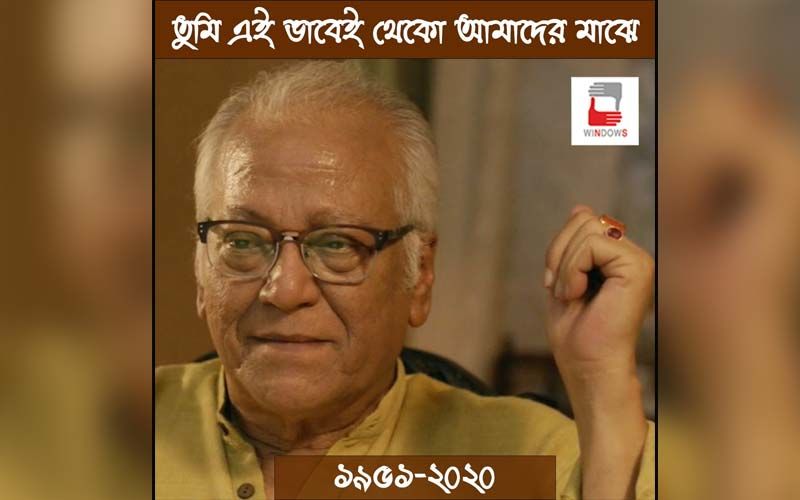 Bengali veteran actor Santu Mukhopadhyay breathed his last on Wednesday. He was 69 years-old. The actor is survived by a daughter, actress Swastika Mukherjee. As reported Mukhopadhyay was suffering from multiple ailments.
The Bengali film fraternity also expressed their condolences on their social handle. Check their tweets here:
Death is inevitable.Still it hurts..He was one of the most underrated actors we had & such a fine singer..In personal capacity always found Santu Kaku warm, fatherly & caring!You could have stayed longer!Love & Respect..hugs to @swastika24 & @ajopamukherjee

— Abir Chatterjee (@itsmeabir) March 12, 2020
একজন অসাধারণ অভিনেতা আজ আমাদের ছেড়ে চলে গেলেন ,তুমি যেখানেই থাকো সুস্থ থেকো .. ভালো থেকো আমাদের সন্তুদা..

— Prosenjit Chatterjee (@prosenjitbumba) March 11, 2020
বড়ো হওয়ার পর ও এ শৈশব টা অনেক দিন থেকে যায় , সেই সময়ের অনেক টা নিয়ে , কিছু man talk, নিভৃত, ব্যক্তিগত কিছু গল্প গুজবের অমোঘ স্মৃতি নিয়ে চলে গেলেন সন্তু কাকু ... তাঁর আত্মার শান্তি ও চির আনন্দ কামনা করি...

— parambrata (@paramspeak) March 11, 2020
Santu Mukherjee(Santu da) may your soul rest in peace.Bhalo theko

— Mimssi (@mimichakraborty) March 11, 2020
Just got the news of Veteran actor Santu Mukherjee's demise. May his soul RIP 🙏

— Jeet (@jeet30) March 11, 2020
Mukhopadhyay started his acting career in 1975 from the film 'Raja.' He had acted in more than 100 Bengali movies. Santu Mukhopadhyay was also known for his singing.
image source:-twitter/ArpitaCP/idevadhikari/prosenjitbumba/mimichakraborty/iamrajchoco/jeet30