Shooting For Maaya Kumari Was A Beautiful Experience, Says Rituparna Sengupta
Maaya Kumari is a story of a famous actress in 1940. She suddenly leaves the cinema at the peak of her career and decided to live a secluded life with her husband. The film is expected to release in this summer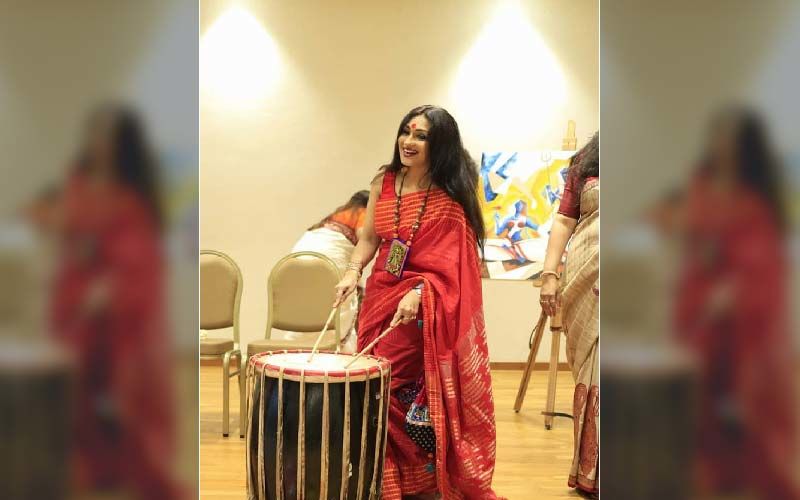 Actress Rituparna Sengupta, who has recently wrapped up the shooting of 'Maaya Kumari', has her hands fill with many projects. The actress last release 'Lime N Light' had mixed response from the audience, shares her experience of shooting with director Arindam Sil and about her role.
Talking to regional news channel, Rituparna Sengupta said, "The shooting for Maaya Kumari was a beautiful experience. It was interesting to shoot for the black and white actress and I completely enjoyed."
As reported the story is about Maaya kumari who was a famous actress in 1940. She suddenly leaves the cinema at the peak of her career and decided to live a secluded life with her husband. Later in 2008, it was known that she had a mysterious death. As reported, the film will deal with two timelines. It will cover all the legends of the Bengali cinema from Uttam Kumar to Prosenjit Chatterjee.
Rituparna Sengupta's starring 'Parcel' will release on March 13. The film directed by Indrasis Acharya first poster was shared last year itself but its releasing got delayed for the reasons unknown. Rituparna Sengupta and Saswata Chatterjee are playing the role of husband and wife in the film.
Parcel is a suspense thriller and the story revolves around Nandini and her husband Souvik who have a daughter Suja. Souvik and Nandini are doctors but Nadini latter stopped practising. Their happy married life turned upside down when Nandini starts getting unknown parcels with her photos. Nandini thinks that someone is blackmailing her and starts exploring some dark sides of her past life.
image source:-twitter/CamelliaFilms