"Akshara Haasan Sent Me Those Pictures For My Eyes Only. I Haven't Leaked Them," Says Ex-Boyfriend Tanuj
Tanuj Virwani has landed in trouble in the Akshara Haasan leaked picture controversy. The actor spoke to us at length about it and also elaborated on his relationship with the Shamitabh actress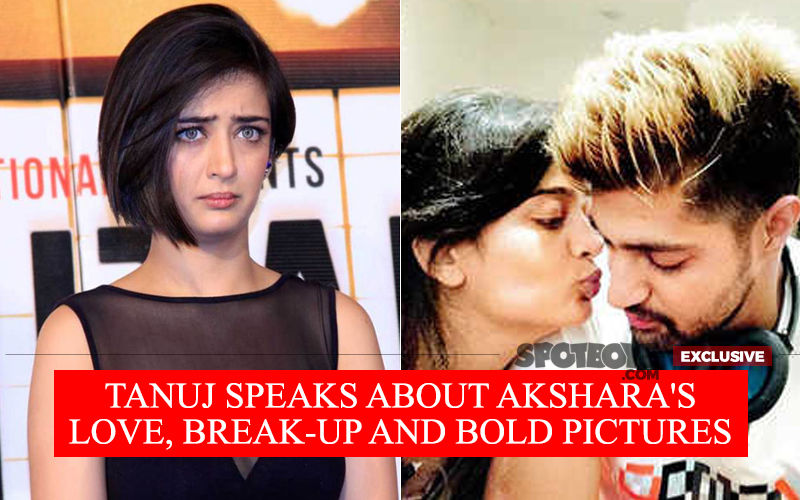 Rati Agnihotri's son Tanuj Virwani made headlines this morning for wrong reasons. The young man found himself embroiled in Kamal Haasan and Sarika's daughter Akshara's leaked pictures controversy which has driven the Shamitabh actress to knock the doors of the police and file an FIR. We spoke to Tanuj at length this afternoon EXCLUSIVELY. He sounded calm and composed and decided to speak up about the controversy and his love story with Akshara as well.

Excerpts from the conversation:
What's happening on the Akshara Haasan leaked pictures controversy?
Well, we both haven't spoken about this earlier but I am going to speak up now. Akshara and I were dating for 4 years, from 2013 - 2017. She had sent me those pictures in 2013.

The bold ones which have leaked and driven her to seek police help?
Right. The same ones. But they were for my eyes only. And I certainly haven't let them out. I used to see those pictures and delete them.

Even I had sent her as many pictures during that period. There was an exchange of not just pictures but SMS and WhatsApp texts too. It is really unfortunate that it all had to come out this way.




Where is that phone on which Akshara sent you those pictures?
It broke. I often drop phones. And when I went to repair it, I was told that the repairing will cost me a lot of money and instead I should buy a new piece. So I went in for a new one.

Did you sell off that old phone, say, in exchange? If yes, that might have led Akshara's bold pictures to have gone public...
No, I did not sell that broken phone.

Which means that you still have it?
It must be lying somewhere at home.

Had she sent you any more such pictures, besides the ones which have gone public, and they might still be in your broken phone?
No. I think these were the only ones.

When did Akshara and you part ways?
May 2017.

Why did you'll call it off?
Well, we were together for 4 years and there comes a point in some relationships when they stop working. It was an amicable call-off. There was no animosity, neither there is any now. Akshara is a very nice girl and we are still friends.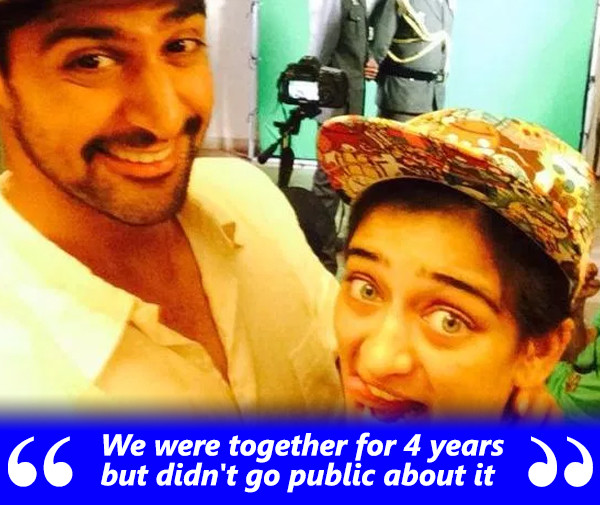 You mean you guys still talk, say on birthdays etc?
Yes, we talk, and we talk as friends.

Is it possible that Akshara may have sent these pictures to someone else too besides you?
I highly doubt that.

Maybe to someone she got into a relationship with, after you both called it quits?
I don't know about that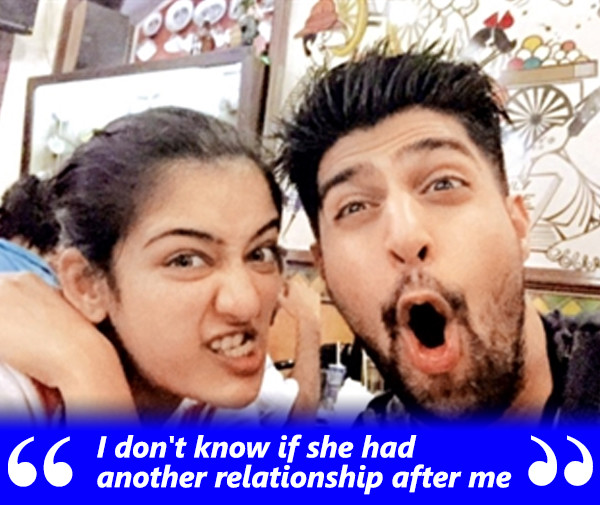 Has Akshara called you after this controversy?
Yes, she did. She asked me if I still had those pictures. She told me that those pictures had leaked. I didn't know about that till then. She was very nice on the phone and didn't even accuse me.

Is it remotely possible that Akshara may have told the police that there is a chance, howsoever small, that you have leaked the pictures?
Look, I wasn't in that room (when Akshara was talking to the police). What I know about Akshara is that she is not that kind of girl. I think how it has all snowballed is that the cops must have asked her whom she had sent those pictures to. She must have told them that she had sent it to me, which is the truth.

I also want the person who is responsible for this sh** and leaked these pictures, to be put to task. If I can contribute in any way, I am always going to be there for her.

Have you got a call from the police?
Nope.

If you get one?
I will go over and tell them everything aaram se.

Did Akshara ever tell you after break-up that you need to delete those bold pictures?
We never had such a conversation.

Your mom and dad (Anil Virwani) must be worried...
I have been on the set since 7 am. I have spoken to only my Dad. Mom is in Europe.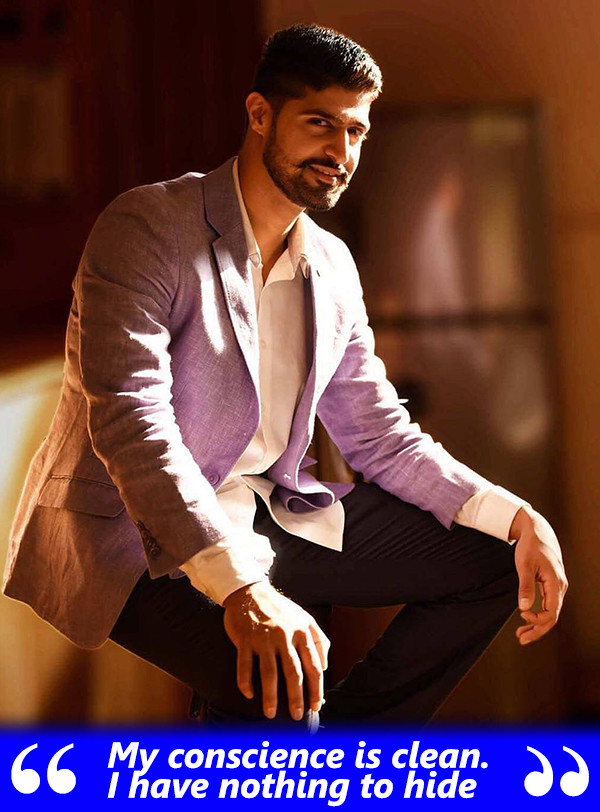 What does he say?
We will deal with it, what else? My conscience is clean. There is nothing to hide.


Image Source:- Gujunews,rangsucaocap,thelahoretimes,celebritiesfind,instagram/@tanujvirwani