Sakshi Tanwar On Abusing In Mohalla Assi, "It Was Necessary"
Sakshi Tanwar always says 'NO' to personal question wonder why. Herein, she talks about Mohalla Assi and things which are in publick domain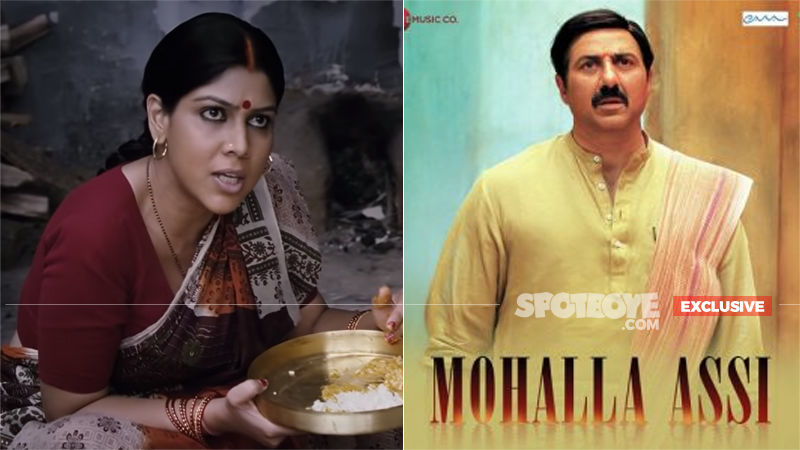 Sakshi Tanwar is returning to silver screen with Mohalla Assi. We got the opportunity to talk to actress,. Sakshi began by saying, "This too is a Bharatiya Naari character, bahut aacha character hai. It had a beautiful graph. Although she's very nagging, but having said that, she's a beautiful person. At first, when I had gone to meet them, I was very unsure, because I've played only goody characters. Aur isme woh bebaak jawab dene wali mahila ka character play karna tha. I am glad they approached me."

Since her character abuses in the film (as seen in the trailer below), we happened to ask her if she abuses in real life too. She said, "Maine toh aaj tak kabhi suna bhi nahi hai. This never happens in my house. And I think, what you see growing up, you easily adapt that. Ab iss character me zaroort hi thi, toh karna tha. As an actor, every time you have to break your mould and prepare yourself for a new mould. So, this was one of those exercises."
Talking about the delay of the film, she said, "The shoot of the film started in 2011 and got completed by 2012, whatever happened in between doesn't matter anymore. What matters is it is releasing and I will only speak as an actor. I am happy that it's finally seeing the light of the say."
Added Sakshi, "Mohalla Assi is about a family. Bhasha iss kahaani ka ek character hai. Because it is so integral to the place, where it belongs. Aap usko alag se nahi dekh sakte, aapko usse pure scenario ke beech me dekhna padega. Only then it will make sense."

We congratulated the actress for adopting a girl, Ditya. When we asked her to elaborate she refrained, saying, "No personal questions, please!"

See above the FULL video interview of Sakshi Tanwar talking at length about many aspects of Mohalla Assi. The film has released today.