'Ask Salman Khan If He Hugged Me With Closed Fists Because Of My BACKLESS Dress,' Sana Khan Reacts
Whether the wajah of Salman hugging her with closed fists was her backless outfit, the Wajah Tum Ho actress Sana Khan suggests that Salman Khan should be asked directly about it!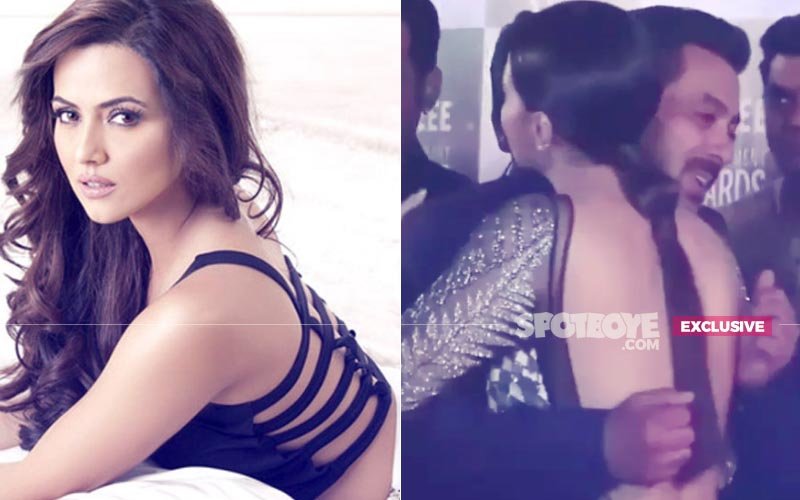 On Saturday, July 29, superstar Salman Khan attended the Big Zee Entertainment Awards. The event was attended by many renowned names from the Bollywood and television industry. While walking the red carpet, Salman came across Sana Khan, the former Bigg Boss contestant. The two exchanged pleasantries and moved closer to hug each other. So far so good. What astonished us was the way Salman hugged Sana with closed fists and he looked extremely awkward. We do not know why Salman did that but according to fans it was Sana's backless dress, which caused the reaction.
Check out the video:


We called up Sana last evening to get her reaction on the news and video which has gone viral. This is what she said:

Your hug with Salman Khan at the Big Zee Entertainment Awards has gone viral...

Yeah, I know (laughs).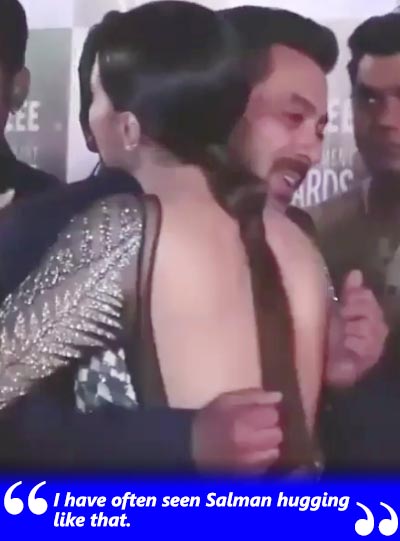 Salman hugged you closing his fists...

Yeah, but I think that's his style. I have often seen him hugging like that.
Do you think Salman closed his fists because you had donned a backless outfit?

I think he would be the best person to ask this. How would I know that? Ask Salman if he hugged me with closed fists because I was backless.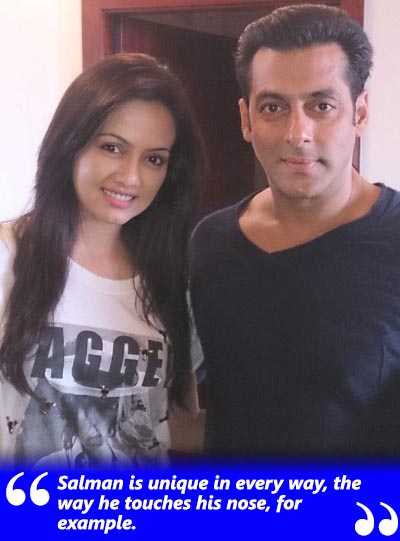 What if Salman hadn't closed his fists?

Then even that would have been his style. Salman is unique in every way, the way he touches his nose, for example. He is different than everyone else. Think of it, sabka apna apna style hota hai na?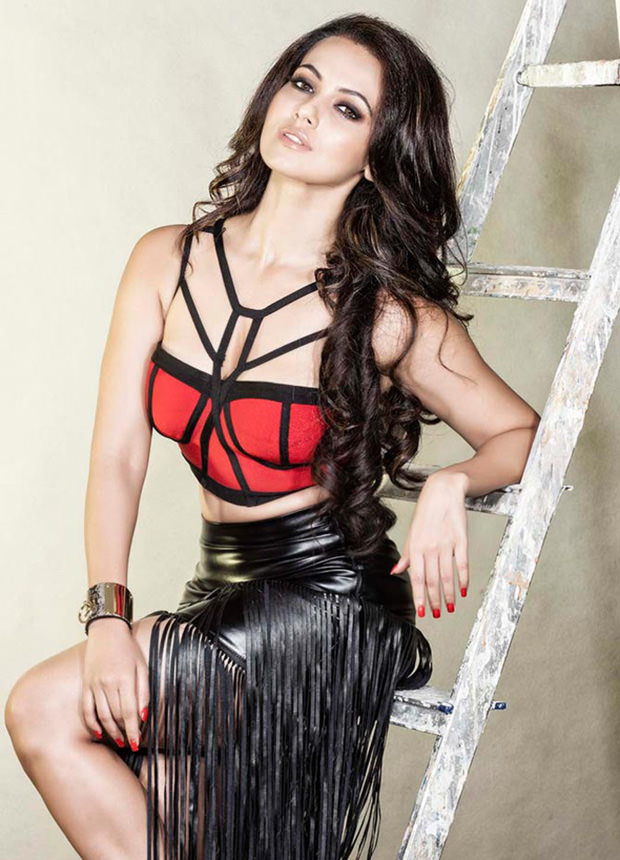 Wajah Tum Ho Actress Sana Khan
Image Source: instagram/sanakhan21