'Kangana Ranaut LOVED Hrithik Roshan Deeply, But WON'T Take Him BACK'
That's what the ad-guru Prahlad Kakkar, who was present at Kangana Ranaut's interview with Barkha Dutt, feels. Read on for this fearless man's telling interview, coming to you EXCLUSIVE on SpotboyE.com
What did you think of Kangana Ranaut when she exploded in Barkha Dutt's interview? You were present there...

Yes, I was a privy to that interview. Well,
Kangana
had an opinion and she expressed it (pauses).


Go on...

The industry is trying to sideline Kangana, but she is refusing to be silenced. She is clearly sending out a message: Kya ukhad loge mera? I am a great actress. I have proved my talent. What you might do consequently does not matter to me. Don't want me to cast in your film? No problem, I have my set of financers who will back me.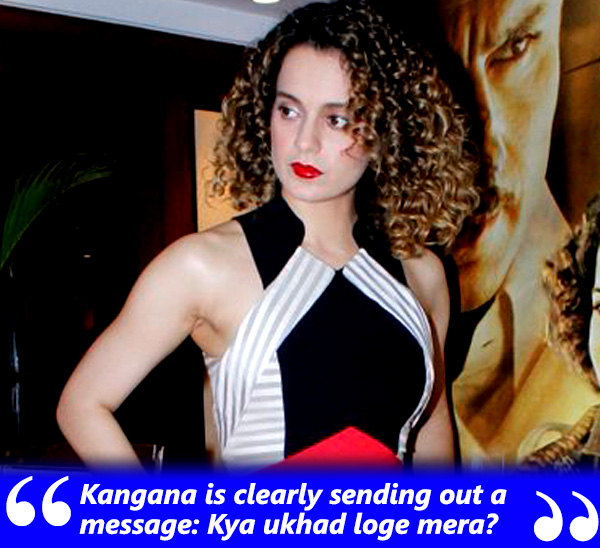 Kangana is going ballistic on her comments against Hrithik Roshan...

Hrithik
sued her in court. That set her on fire. According to Hrithik, she is a psycho.
That set her on fire. But it is possible. It can happen that one gets delusional in the movie world.
However, one thing is certain: Kangana is a fabulous actress who has made it totally on her own. In our industry, mostly kisi na kisika sar par haath hota hi hai.
Oh, she is such a gutsy woman, not scared of anybody, achche achche jhuk jaate hain. colleagues in industry can be very vindictive if they want. Look at what happened to Shiny Ahuja, and mind you life is very tough in Bollywood if you are an outsider. Hats off to Kangana for holding her nerve and standing up without flinching an eyebrow.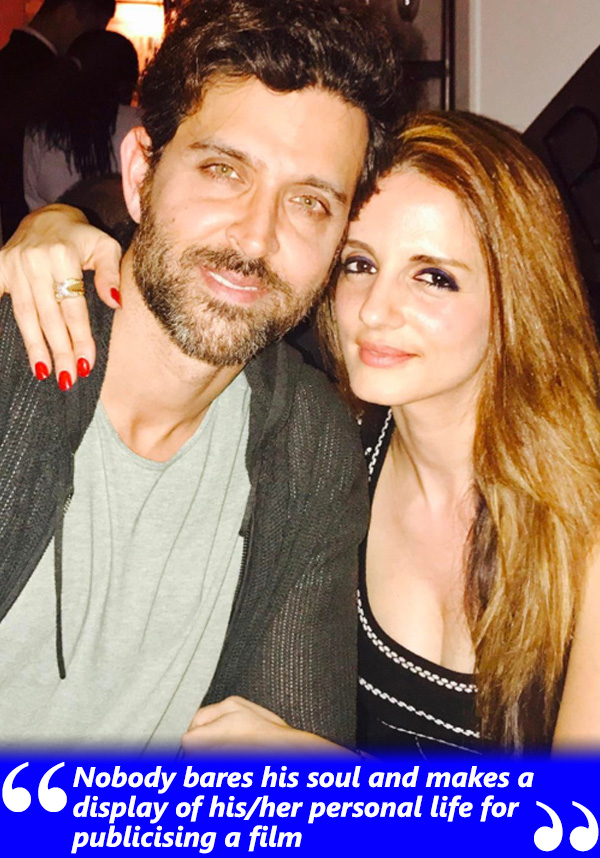 Sussanne Khan rose in Hrithik's defence and called Kangana as 'Evil'...

That's because she is Hrithik's former wife. Natural hai na?
Do you think that Kangana's outbursts are a strategy to promote her upcoming film, Simran?

Nobody bares his soul and makes a display of his/her personal life for publicising a film. Kangana has been a star after Queen and she does not need any validation.
A lot of people in the industry admire her guts but will never come out in the open because they're not ready to take on the bigwigs.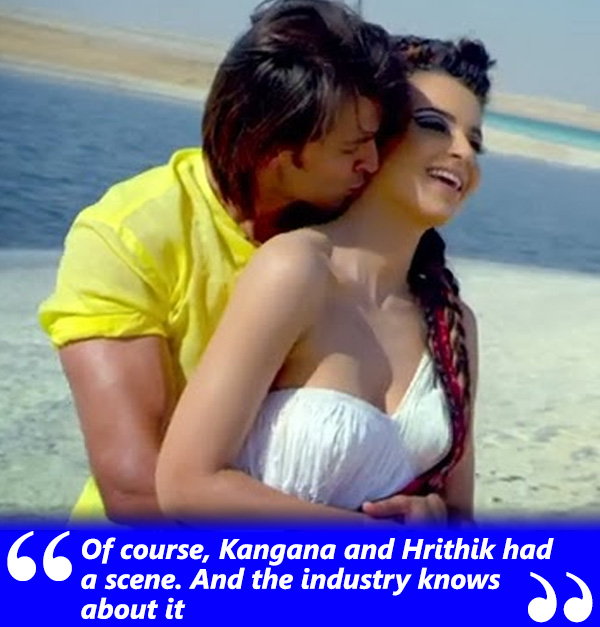 You have been around for a long time and interacted with many celebrities. Anybody similar to Kangana?

There was a Marathi actress Hansa Wadkar who scre***d everybody's life via her book Sangtye Aika and spelt out the names of the people she slept with. She even exposed who of them was good in bed and who wasn't. Smita Patil starrer Bhumika was based on Hansa's book.
What is your gut feeling? Did Kangana and Hrithik indeed have a scene?

Of course they had one, and the industry knows about it.
Yeh sab hota rehta hai. People move on.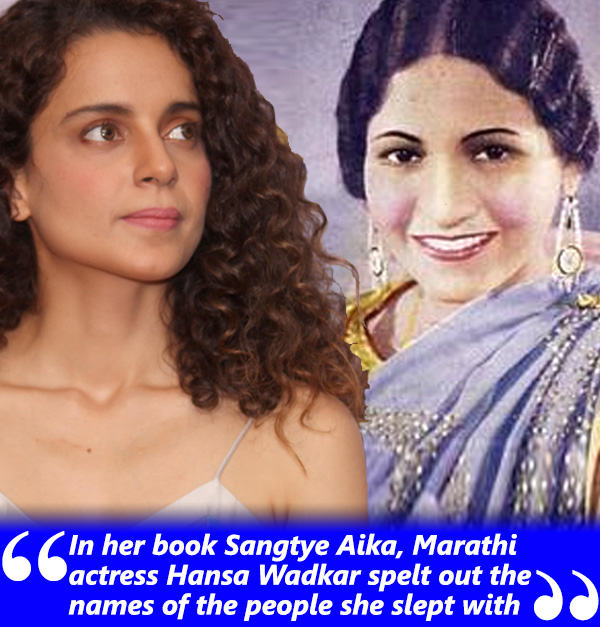 But Kangana hasn't...

Of course, she has. It is just that she is terribly upset and hurt as Hrithik was out to prove that she is mentally unstable. Anyway, I don't think that she will ever take Hrithik back now.
Image Source: Manav Manglani, APH Images, hdpics & cdn