Vidya Balan has won hearts all over with her superb portrayal as Sulu in the recently released, Tumhari Sulu. We caught up with Vidya, Manav Kaul, director Suresh Triveni and producer Tanuj Garg for getting more insights into the film, as it has been well appreciated.

Excerpts from the tête-à-tête:
Tanuj, from how much I know you, you are always on your phone. You play a small character in Tumhari Sulu where the character is always on the phone. Any connections from real life?
Tanuj: (Laughs) I was actually told very late that I will have to do this. I took it very lightly. Then, one fine day, the news was broken to me that I have a shoot tomorrow. I ended up on the set rather nervous (laughs). I could not believe that I was actually doing it. Thankfully, when Suresh said to me, there is nothing you have to do. Keep looking at your phone and just be yourself. I was doing exactly what I do normally. I am always on the phone so it was a cakewalk for me. I think I deserve an award for that (laughs).
It was because of Tanuj that Vidya gets her shot as the RJ...
Vidya:
(Cuts in) Oh yes! That's what gives me my first opportunity.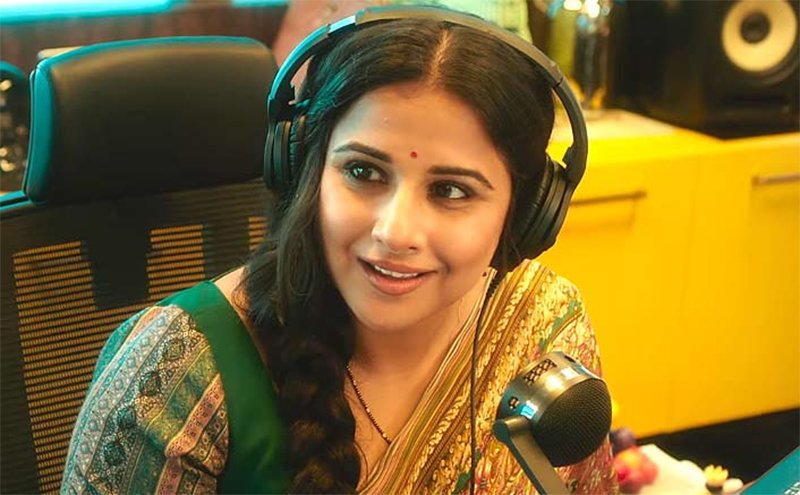 Vidya, in the very next scene, Neha Dhupia has a specific dialogue where she says "Late Night Show with a Sexy Bhabhi". Do you think that a woman wearing a saree should be termed as a Bhabhi or Aunty?
Vidya: I don't know. She says "Saree Wali Bhabhi Late Night Show." Jab koi saree pehenta hai toh zyaada tar log unhe Bhabhi hi bulate hai. Par Bhabhi pe buri nazar bhi dalte hai, dore bhi dalte hai (Laughs). I don't know why! Have you ever thought about it, Suresh?
Suresh:
I have thought about it. I will tell you why. Somewhere there is a stereotype which is about saree wali Bhabhi late night show. Even Neha has a certain perception, Maria's character thinks that saree wali bhabhi late-night show might work. Eventually the reason why everyone likes Sulu is for something else, but there is a perception that is there in the start itself. But exactly that is the perception that the film beats on.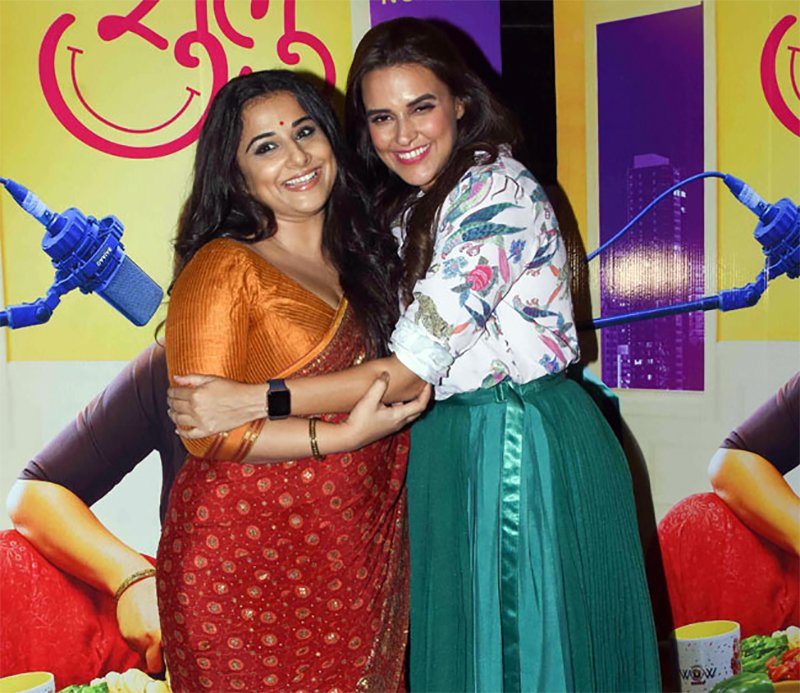 Manav, you normally play grey characters. However, this is completely different. Why do we see you so less on screen? Was Tumhari Sulu a breather kind of thing that suddenly came your way?
Manav:
Nobody gives me work (laughs). I was just sitting and waiting for someone like kisi ka phone aaye and I get excited (to play it). I always get grey characters and I was waiting for something like this for a year-and-half. I was really bored of doing the same thing again and again. I was so happy when I got this part, just thinking that someone else saw a possibility that I can actually do this. As an actor it's really frustrating that you sit at home and speak to a friend ki main kar sakta hoon, maine theatre mein kiya hai (similar role), issme kiya hai, usmein kiya hai. But it is very important that you go for auditions and prove yourself and then by yourself get things. And I love it.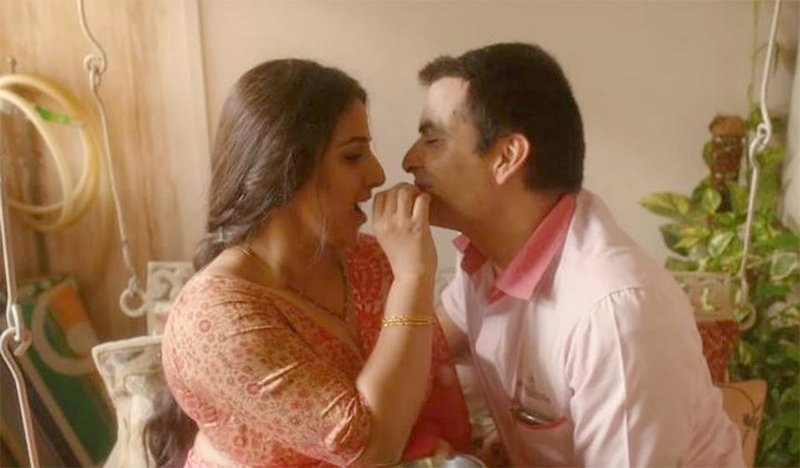 Talking about "Main Kar Sakti Hai", who came up with it?
Suresh: It was one of the earliest lines that I wrote. I just wanted it to have a certain ring to it.
Vidya, do you think this line inspires people?
Vidya:
When I went into the theatre and watched the film, so many people came and told me "Main bhi yehi soochti hai ke main bhi kar sakti hai aur maine kya kya kiya hai life main. Waise toh main housewife hai par main bhi kar sakti hai" and there were people rattling off their achievements. I had wondered in the past if Suresh has based this character on one person, but now, I don't think it's on any one person per se. People are telling me that my wife, my sister, my mother, she is like Sulu. Actually, when I thought about it after the film's release, I realised Sulu is also my mother. Because she also believes ke main kar sakti hai.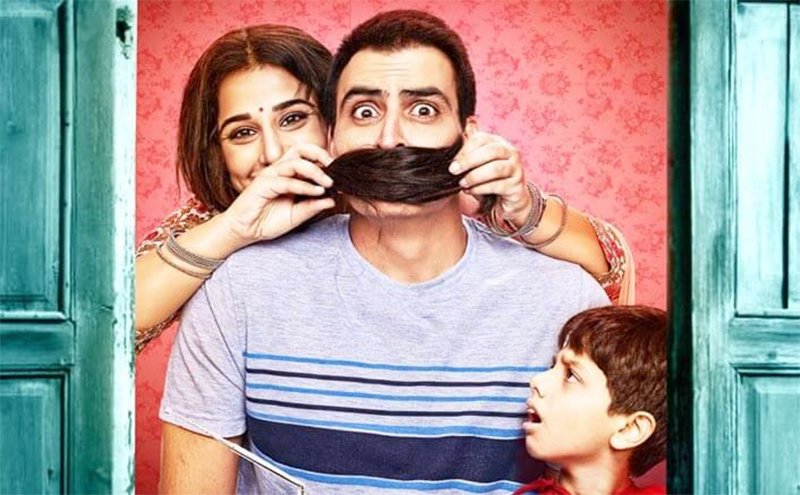 In the past we have seen actors and singers take offence when they are made fun of onscreen. Did anyone speak to SP Balasubrahmanyam once before referring to him in Tumhari Sulu?
Vidya:
We love him! I am from a South Indian family, and actually a my whole surname is Balasubrahmanyam. My father uses Balan as a short name. We love SPB's style of singing. There is a South Indian accent. Even my parents have a south Indian accent when they speak in Hindi, so it's no big deal. SPB has been loved by people across the nation.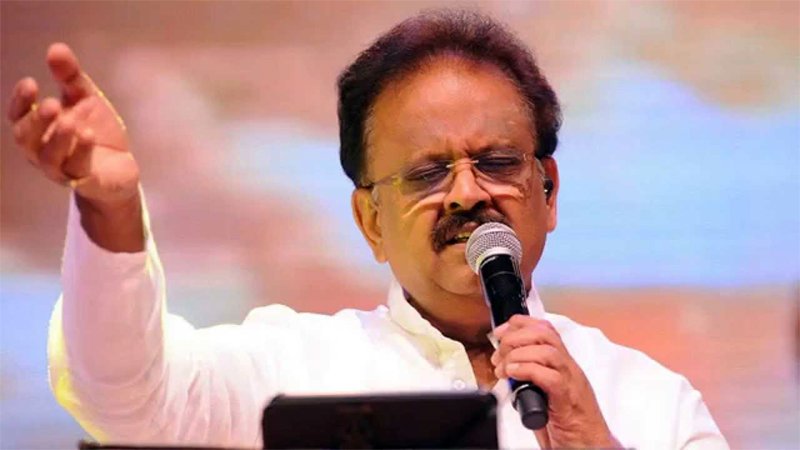 Manav, your character is scared of "log kya kahenge". But he also wants to support his wife. Do you think, this "log kya kahenge" is the reason why many Indian husbands don't support their wives' dreams?
Manav: Everyone has that! It's not only Ashok, even a character like Sulu. She also goes through it but then later on she is like main kar sakti hai and she goes for it.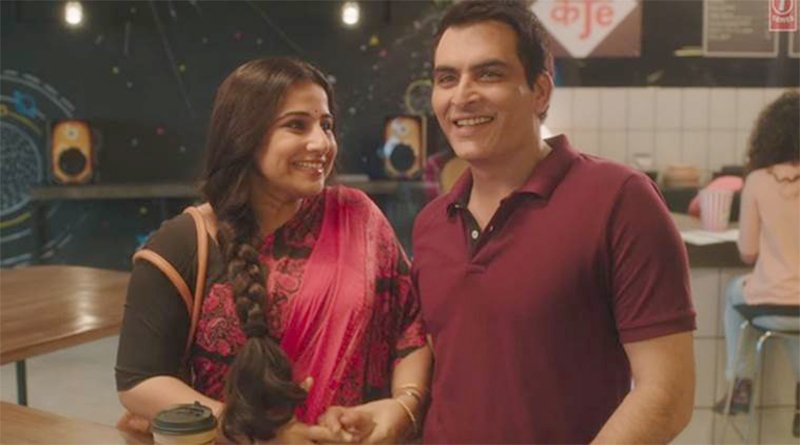 Normally we have seen that a girl after marriage has problems with her in-laws. Here Sulu is fighting with her own family. Was there a conscious decision Suresh to not show the in-laws at all?
Suresh: I wanted to keep certain things open ended. We interpreted it like, Manav's character Ashok doesn't have his family, and that's why he is so protective about Sulu's family. That's how we interpreted it.
Vidya: I think as a woman, I fight most with my mother and my sister. So, invariably that was what was so refreshing about this story. That it's not about the saas-bahu fights. It's about the people whom you are closest to, you fight with them the most.
When a Vidya Balan gains weight, and a Kareena Kapoor Khan goes size zero, why do you think people want to read about it so much that it becomes national news?
Vidya:
(Laughs) I think because people have too much time on hand and they don't know what to do.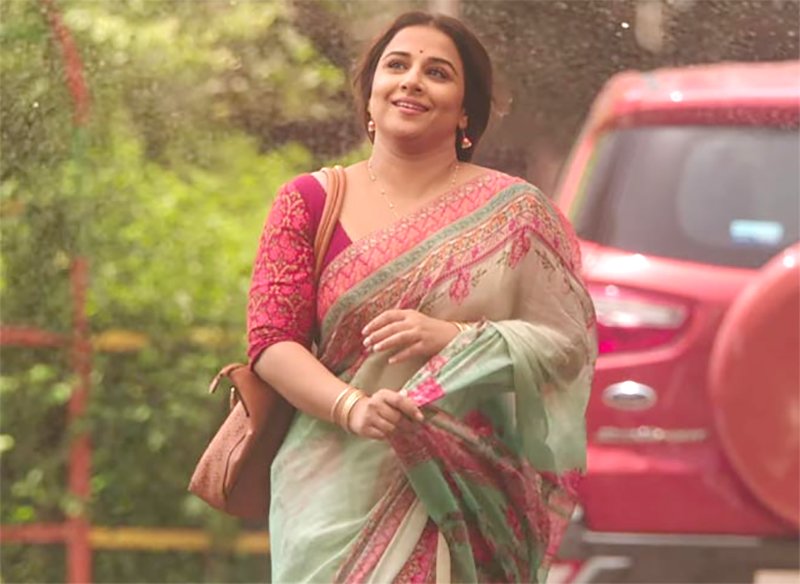 Tanuj, when a small budget film like Tumhari Sulu wins hearts all over, but does not end up doing a 100 crore or 200 crore, what's going on in a producer's mind?
Tanuj: 100 crore or 200 crore is extremely insignificant. What matters is the return in investments. Very often the films that do 100-200 crore are made on budgets of 80-90 crore. Are these a hit in the real sense of word? Absolutely not! So what eventually matters is how much money you have really made back in the project and most importantly, in today's context, how much is your film being loved.
Every actor always takes back from the character he or she plays. What is the take home from Tumhari Sulu?
Vidya: Main kar sakti hai.
Manav: I want to be like Ashok. I am not at all like him in real life.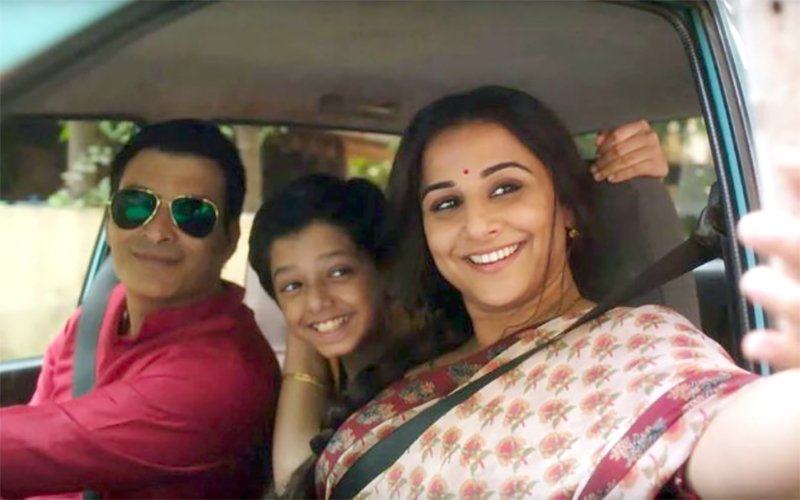 Image Source: twitter/tumhari_sulu & instagram/ellipsisentertainment
They say the best things in life are free! India's favourite music channels 9XM, 9X Jalwa, 9X Jhakaas, 9X Tashan, 9XO are available Free-To-Air. Make a request for these channels from your Cable, DTH or HITS operator.